WEB EXCLUSIVES | COMMENTARIES
Closer India-Taiwan relations
Can New Delhi take advantage of the Southbound Policy?
19 January 2018
By: Tridivesh Singh Maini and Sandeep Sachdeva
On December 14, 2017 a pact was signed between Tien Chung-kwang, a representative of the Taipei Economic and Cultural Center (TECC) in India, and Sridharan Madhusudhanan, Director of the India-Taipei Association. Through this pact, the two countries will institutionalize cooperation in such areas as design and engineering, product manufacturing, research and development (R&D) and after-sales service.
In the aftermath of economic liberalization, economic ties between both countries have witnessed a significant rise. Both established unofficial relations by the setting up of the India-Taipei Association, as well as representative offices in 1995.
A strong reiteration of strong bilateral economic ties is that 2001 bilateral trade between both countries was estimated at US$1.19 billion. In 2016, bilateral trade increased nearly five times to an estimated US$5 billion. In the first nine months of 2017, trade between the two was estimated at nearly US$4.7 billion.
There are over 100 Taiwanese companies in India, with investment of over US$1.5 billion. Taiwanese investments in India are in a number of areas, including auto components and parts, chemicals, engineering, financial services, and information and communications technology. Foxconn, the worlds largest contract manufacturer for electronics, has responded to the Make in India scheme, and has already committed nearly US$5 billion. It already has a presence in Andhra Pradesh, and is expanding to other parts of the country, including Maharashtra.
It would be pertinent to point out that along with India's thrust in Southeast and East Asia, and schemes like Make in India, it is Taiwan's Southbound policy focusing on 10 Association of Southeast Asian Nations (Asean) countries, six South Asian countries, Australia and New Zealand, which has helped in accelerating economic ties between India and Taiwan in trade and investment. Both sides have also signed agreements in areas such as agriculture and aviation services.
Soft power and the Southbound Policy
The Southbound Policy has achieved success not just in the context of investment and trade, but also in attracting tourism and students. One of the key components of the policy put forward by President Tsai Ing-wen is the effective utilization of "Soft Power". For instance, in 2017 tourist arrivals in Taiwan rose by over 25 percent. Similarly, there were over 30,000 student arrivals in 2017, a near 10 percent jump from 2016. In both these areas, Taiwan and India can deepen links. Taiwan has the potential not just to attract more students and professionals, but also Indian tourists. To give a strong thrust to bilateral ties between both countries, the participation of Indian state governments could be an effective tool. Apart from states like Andhra Pradesh, Karnataka and Maharashtra, those in East India like Odisha, West Bengal and Bihar should also strengthen ties with Taiwan.
India-Taiwan: Strategic sphere
It is also time that both countries found common ground in the strategic sphere. There is a possibility of synergy between Taiwan's Southbound Policy and India's Act East Policy. Taiwan has already shown immense interest in the Indo-Pacific.
"We are looking forward to increasing cooperation and trade and to strengthening ties with the Indo-Pacific region, by mapping out a regional role for Taiwan through the new Southbound Policy," Vice President Chen Chien-jen told an international seminar while outlining his vision for the Indo-Pacific
In finding synergies, it is important for India not to be reactive, and only look at these strategic links from the China prism. At the same time, Beijing cannot dictate how New Delhi deals with Taipei, given the fact that China has been turning a blind eye to terrorism emanating from Pakistan.
In recent times, India has taken some interesting decisions that were carefully watched by China. In 2012, India allowed a layover in Mumbai for then Taiwan president Ma Ying-jeou, while in April 2014, it allowed a layover at a Delhi airport for then Taiwan vice-president Wu Den-yih who was en route to Rome. In February 2017, a delegation (the first under the Tsai Ing-wen government) of three women members of parliament from Taiwan visited India, much to China's chagrin. The head of the delegation Kuan Bin Ling said that Taiwan is totally independent.
"It [the One-China policy] is a de facto reality... We suffered a lot because of the One-China policy," she said. "We have crafted a pragmatic approach in our diplomatic engagement with major countries, including India, despite these difficulties."
The Chinese media reacted to this visit, with an article in the Global Times titled New Delhi will suffer losses if it plays Taiwan card.
"By challenging China over the Taiwan question, India is playing with fire." The article also stated that India was trying to use ties with Taiwan as a "bargaining chip" over issues like the South China Sea and the Dalai Lama.
Reacting to the pact signed on December 2017, a story in the Global Times titled India cozies up to Taiwan in foolish move criticized the move, saying that it would hurt India-China ties. What China forgets is that there are clear synergies between India and Taiwan, and that every country has the right to pursue independent policies.
Conclusion
The India-Taiwan bilateral relationship needs to look not just at increased economic and people to people engagement through the participation of stakeholders such as the business community, academics, the participation of state governments and civil society.
In the broader context of the Indo-Pacific, both sides should find common ground, and there is the possibility of finding synergy between India's Act East Policy and Taiwan's Southbound policy. While in the economic sphere, some impressive strides have been made between both sides, it is imperative to also strengthen political and strategic engagement. As a responsible global player, India should certainly not provoke China, but its approach toward the Indo-Pacific cannot be dictated by Beijing.
Tridivesh Singh Maini is a New Delhi based Policy Analyst associated with The Jindal School of International Affairs, OP Jindal Global University, Sonipat. Sandeep Sachdeva is an Independent Policy Analyst.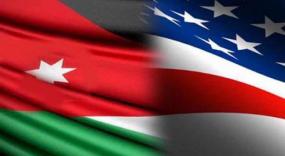 01 February 2018
Jordan-US nuclear cooperation edging closer
by Debalina Ghoshal | 9 February 2012 | Comments (0)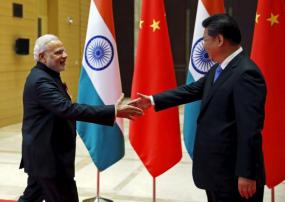 01 February 2018
Move likely a win-win for both sides, but clear objectives and synergies needed
by Tridivesh Singh Maini | 9 February 2012 | Comments (0)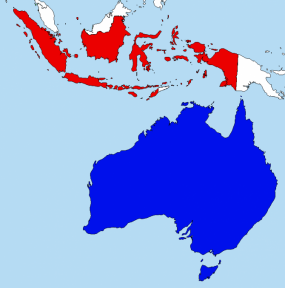 19 January 2018
Free trade talks take a back seat to domestic politics
by Duncan Graham | 9 February 2012 | Comments (0)
MORE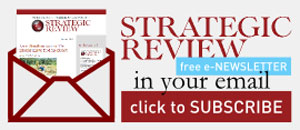 STAY CONNECTED TO SR INDONESIA