IN THE JOURNAL | BOOK REVIEWS
Tragedy in paradise
July-September 2013
This is the story of the life, death and postscript of Larry Hillblom. If you have never heard of Larry Hillblom, you are not alone. He might be the most influential businessman of the past 50 years that almost no one has heard of. He's best known as the "H" in DHL one of the original founders of the international air courier company.
James Scurlock knows a good story when he sees one. Larry Hillblom has all the elements: a colorful character, success born from humble beginnings, David vs Goliath battles, exotic locations, salacious sex, personal tragedy and a mysterious ending to his life.
Unfortunately, the only thing this story lacks is a happy ending. "King Larry," like a classical tragedy, plays out in three acts. The first tells the story of Hillblom's early life in a small California town born into a family of modest means. He worked his way through university and was accepted to the University of California, Berkeley's Boalt Hall School of Law, in the 1960s. He also had a job as an air courier and would attend law school during the day and carry documents by night on flights between the San Francisco Bay Area and Los Angeles.
After law school, he saw an opportunity in the air courier business and founded DHL with two other partners, Adrian Dalsey and Robert Lynn. The foundation of what would become a global company was not smooth. DHL had to fight legal battles brought on by a larger competitor, as well as the United States Civil Aviation Board and the US Postal Service. DHL lost several legal battles but eventually won the war, and against long odds became one of the fastest growing companies in history.
The second act follows Hillblom's migration to the Pacific island of Saipan, the capital of the Commonwealth of the Northern Mariana Islands, where he lived for about 15 years. Over time, he distanced himself from DHL's day-to-day operations and expanded his interests into real estate, communications and various other ventures that spanned the Pacific islands. In the early 1990s, Hillblom managed to skirt US laws against investing in Vietnam and was probably the first American investor there after the Vietnam War.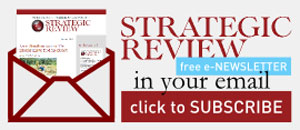 STAY CONNECTED TO SR INDONESIA