IN THE JOURNAL | BOOK REVIEWS
The victims speak
October-December 2013
Sumarni's life is fatally marred by her daughter's refusal to accept her own animist ways, praying to the gods of the soil for success every evening. Immersed in the formal education system, Rahayu is convinced by her teachers that her mother's faith in the old beliefs of Java is heresy.
The story of Rahayu is the second major plank in the work. Seduced by orthodox Islam, Rahayu achieves her mother's dream of entering a state university in Yogyakarta, but after two years of study she spends more time with a Koran study group than in class. Coming face to face with the arbitrary power of people with boots and guns, Rahayu and other members of her group attempt to expose this abuse of power. For their trouble they are thrown out of the university and take refuge within a religious community. After becoming the second wife of an Islamic teacher, she appears to have forgotten her parents.
There is enough material here for any number of novels. Madasari jumps from 1950 to 1999 in a little more than 250 pages. The novel ends with Sumarni discovering that Rahayu is in jail in Semarang, Central Java, for opposing the state at Kedung Ombo, the major dam development that was a subject of controversy from 1985 until 1991. One group of residents refused to move, prompting Soeharto to brand them mbalelo — renegades. In the end, those who opposed the will of the state were declared nonpersons and their identity cards stamped "Eks Tapol" — the mark of former members of the Indonesian Communist Party (PKI). In the novel, Rahayu shares this fate.
Kyai Hasbi, the religious leader who helps the villagers fight the dam, is modeled on KH Hammam Ja'far, the head of a pesantren in Magelang, Central Java, who worked with the Catholic priest Romo Mangunwijaya to set up a school for the Kedung Ombo children. The author idealizes the villagers: "The people had found the answers to all of nature's riddles. Now they had suddenly become strangers in their own world." In fact, while they were attached to their land in a mystical way, their main complaint was that the money they needed to buy land elsewhere had been stolen.
Madasari mentions only in passing that life changed for people such as Sumarni and her daughter with the arrival of electricity in their village. She ignores the reality that the Kedung Ombo dam was an important development project that irrigated thousands of hectares of land, enabling people downstream to live far better lives.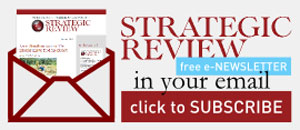 STAY CONNECTED TO SR INDONESIA