IN THE JOURNAL | BOOK REVIEWS
The victims speak
October-December 2013
The Soeharto era represents a rich storehouse for works of both fiction and nonfiction. At the same time, so few works of fiction written in the Indonesian language have been translated into English that any entrant to the market should be warmly applauded. When such a work of fiction takes on the legacy of Soeharto seen from the eyes of the people he ruled, it is essential that it provide not only appeal for the reader but also a degree of historical accuracy.
History, it is said, is written by the victors. But when history is not about the results of great battles, but of the slow but steady domination of a nation by an increasingly powerful autocrat, the viewpoint of the "little people" cannot hope to account for every aspect of realities of the past, however.
Okky Madasari's novel "Entrok," translated into English by Nurhayat Indriyatno Mohamed as "The Years of the Voiceless," takes a particularly jaundiced view of the rule of Soeharto and his cronies.
There are two narrators: Sumarni, a girl who grows into puberty in a village near the East Java city of Madiun in the early period of Indonesian independence, and her daughter Rahayu. Sumarni's greatest wish is to own a bra — entrok in colloquial Javanese — and her discovery of a way to get one and much more, only to become a victim in the end of modern competition, forms one major plank of the story. Instead of just cleaning cassava roots in return for food, as her mother has done to survive for many years, she becomes a market porter, then a trader and finally a money lender. She amasses enough wealth to build a sturdy house, own a car and a couple of hectares of sugar cane fields, and send Rahayu to school and university.
Material success does not automatically translate into happiness, however. With success come those who demand a share of the spoils. "Powerful people with their uniforms and their boots. People who were strong because of their guns. People who were always right because they worked for the state." The Soeharto era has arrived.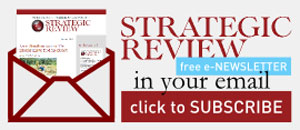 STAY CONNECTED TO SR INDONESIA