IN THE JOURNAL | POINT OF VIEW
The art of infrastructure diplomacy
July-September 2017
By: Eriz Wicaksono
The verdict?
The Indonesian government is, officially, openly welcoming and actively promoting itself, which indicates that the country needs all the funds it can get and that its infrastructure gap is large. As such, assertions by critics that the Joko administration favors one country over another are misplaced. The government has repeatedly demonstrated that it is aligned with no one in particular and open to all.
The government seems to once again be taking a neutral stance in foreign affairs by balancing its relations with all countries, in particular because of the need to keep its own economy moving. At the end of the day, the nation that once had "a million friends, zero enemies" could still partner with any country that benefits Indonesia's own interests, regardless of who they are and in what they believe.
Eriz Wicaksono is a junior expert at Indonesia's Coordinating Ministry for Economic Affairs and a researcher at the University of Indonesia. The views expressed here are his own.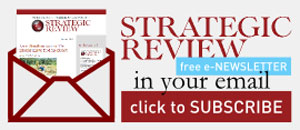 STAY CONNECTED TO SR INDONESIA