IN THE JOURNAL | POINT OF VIEW
The art of infrastructure diplomacy
July-September 2017
By: Eriz Wicaksono
A good example, yet again, is the high-speed rail project. Indonesia is already planning a more ambitious Jakarta-Surabaya high-speed train. Given the great need for planning and financing for what could be Indonesia's largest transportation project yet, the government could have gone back to the Indonesian-Chinese consortium doing the Jakarta-Bandung project.
It didn't. Instead, it gave a head start to Japan, and even sent a proposal to the Japanese government to support the Jakarta-Surabaya rail project. This resulted in a formal agreement to open talks. That time, Jakarta gravitated toward Tokyo.
Despite repeatedly linking up with China, and now Japan, other countries are actively engaged in offering to partner in Indonesia's infrastructure projects. Russia is one. The Russian approach is, however, different from that of China. The Chinese way of infrastructure diplomacy requires that the target nation not only agree to the investment capital, but also that Chinese companies and labor carry out the job. This reduces the costs for the host country, but at the loss of the transfer of technology and knowledge, and the use of local labor.
The Russian method is different. It declares to utilize Indonesian resources, both natural and human. This assures that local companies and local communities will be part of a project's development, creating thousands of jobs and stimulating economic growth. The Blackspace group is operating in the regions of Sulawesi and Borneo, with its Indonesian headquarters in central Jakarta. This partnership will be a long road, but the elements of diplomacy are there.
Meanwhile, a high-profile visit by Saudi King Salman to Indonesia in March signaled his nation wanting a piece of the action. Among the agreements signed during King Salman's nine-day trip was a $6 billion investment in the construction of an oil refinery in Central Java Province and $1 billion from the Saudi Fund for Development to build infrastructure. One other thing worth mentioning, although it's still under discussion, is the development of halal tourism hubs in some of Indonesia's best tourism destinations. Given Salman was the first Saudi king to visit Indonesia in 47 years, there was huge excitement among both the Indonesian public and national media, which labeled it as "historic."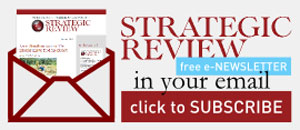 STAY CONNECTED TO SR INDONESIA