IN THE JOURNAL | POINT OF VIEW
The art of infrastructure diplomacy
July-September 2017
By: Eriz Wicaksono
Government supporters, however, argue that Indonesia's interactions with China are only meant to treat Beijing as an equal among major economic powers. The potential of China-Indonesia relations has not been fully realized, and declining relations between China and other Southeast Asian nations as a result of the South China Sea dispute has made this increasingly important. China brings alternative sources of funding for Indonesia's development. Unfortunately for some, the appearance of China as an alternative source of funding means that the infrastructure diplomacy rivalry will intensify. The establishment of the Asian Infrastructure Investment Bank has more than confirmed this, questioning the future status of other multilateral lenders such as the Asian Development Bank and World Bank.
Indonesia's importance in the realm of infrastructure diplomacy was clear when multilateral infrastructure financing institutions appointed Indonesian officials to senior positions. In 2010, the US-led World Bank named Sri Mulyani as a managing director, a post she held for six years before being lured back last year to her former job as finance minister. In 2015, the Asian Development Bank appointed former deputy transportation minister Bambang Susantono as vice president for knowledge management and sustainable development – one of the ADB's six vice presidents. And it took only a month from its formation in 2016 for the Asian Infrastructure Investment Bank to name Luky Eko Wuryanto, then Indonesia's deputy minister for infrastructure acceleration and regional development at the coordinating ministry for economic affairs, the AIIB's vice president and chief administration officer. The fact that Indonesia is in no position to be a great infrastructure investor, as it is too busy bridging its own infrastructure gap, indicates that these appointments were not based on each institution's need for investors. Rather, the Indonesian officials chosen were deemed as highly qualified and capable of simplifying the channeling of investments into Indonesia – a key example of infrastructure diplomacy at play.
Remaining neutral
To the untrained eye, it may seem that President Joko's administration favors Chinese companies. With better financial agreements, albeit with more terms and conditions, the flood of Chinese investment into Indonesia has somewhat disturbed the locals. However, through a squinted eye, the so-called special relationship between Indonesia and China may not be so special after all. Even when analysts called for Joko to abandon the previous administration's foreign policy of "a million friends and zero enemies," the president showed indications of being neutral – or at least trying to look neutral.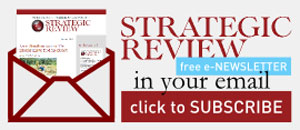 STAY CONNECTED TO SR INDONESIA