IN THE JOURNAL | POINT OF VIEW
The art of infrastructure diplomacy
July-September 2017
By: Eriz Wicaksono
The public-private partnership (PPP) scheme has always been seen as the answer to the funding gap. To this extent, the government has tried to entice as many foreign investors as possible, especially through simplifying the process of doing business in Indonesia. To push infrastructure development along, the government established the Committee for Infrastructure Priorities Development Acceleration in 2014 to deliver projects in a swift manner, preferably through the PPP scheme. The creation of special economic zones with incentives for investors is also expected to stimulate infrastructure development across Indonesia's regions.
This is why countries are pursuing "infrastructure diplomacy" in Indonesia. Not only does Indonesia have the largest economy and population in Southeast Asia, official government policy welcomes foreign investment. The concept of infrastructure diplomacy lies beyond the boundaries of just infrastructure financing, to the planning, construction and operation of the project itself. This spurs bilateral agreements and cross-border cooperation among companies. This phenomenon, however, is precisely what triggered criticism, albeit without solid proof, that President Joko's government is siding with certain countries on infrastructure project tenders.
The Chinese alignment
Some have argued that President Joko and his team have shown indications of aligning with Beijing. Without much hesitation, Indonesia has supported China's mega-project initiatives including One Belt, One Road and the Asian Infrastructure Investment Bank. The government seems to favor Beijing, such as when it accepted a Chinese bid to develop a high-speed train between Jakarta and Bandung, the capital of West Java Province, basically shutting the door on Japan after extensive negotiations.
That decision left many questions. Indonesia's answer? It was purely a business decision made after careful analysis of the Chinese company's business plan. However, many were convinced, especially when other large projects are currently being developed or under negotiation with Chinese companies. To add to this, since the start of his presidency three years ago, President Joko has met Chinese President Xi Jinping five times, including in Beijing in 2014, when the Chinese leader expressed interest in investing a staggering $63 billion in infrastructure and other projects in Indonesia.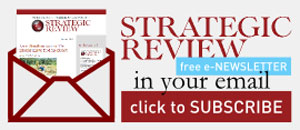 STAY CONNECTED TO SR INDONESIA