IN THE JOURNAL | BOOK REVIEWS
Stirring up debate on a Korean Caesar
April-June 2017
By: Sang-young Rhyu
It is also true that the elite youth in South Korea's colonial era shared a nationalist sentiment regardless of their different paths and modes of expression. It is known that there was a willingness among the forcibly drafted students (haktobyŏng) and the soldiers of the Korean Liberation Army (kwangbokkun) to use war and army life as an opportunity to strengthen their own capacities ultimately for the liberation of their homeland and future nation-building.
In this book, Eckert expounds on militarism as "a form of nationalism that privileges the military, especially in politics, and seeks to organize the nation on the basis of military ideals and models," translating the term into Korean as kun'gukchÇ"ui (the Chinese character for which is identical in Japanese and Korean). However, it would be useful to explore other terms for militarism used in Korea. In addition, militarism, or militarization, is often translated as kunsajuÅ­i or kunsahwa (both terms have different Chinese characters). Although it is correct to characterize the training that Park received as one of militarism, clarification is needed. In modern South Korea, we describe the Park Chung Hee model as based on military ideology or militarization (kunsajuÅ­i or kunsahwa), but it is difficult to characterize it as militarism (kun'gukchuÅ­i). Before the 1972 Yusin Constitution, the Park regime had at least respected formal democratic procedures; moreover, the Yusin system, which also stems from the military culture of Park, had many features that differed from those of Manchurian and Japanese militarism (kun'gukchuÅ­i).
The scene of the encounter between Park Chung Hee and Kishi Nobusuke, the wartime era Japanese politician and former prime minister, in 1961, which is introduced on the last page of chapter eight before the book's conclusion, presents a very symbolic and interesting introduction to Eckert's forthcoming second volume. Nobusuke, the grandfather of current Japanese Prime Minister Shinzo Abe, is portrayed as having felt a tinge of embarrassment when he met Park, who on his first visit to Japan after the military coup d'état had emphasized the "Japanese spirit" that had been instilled in him at the MMA. This exchange clearly supports the theory of historical continuity. The era that ended with the liberation of Korea from Japanese colonial rule in 1945 was restarted and rebuilt by Park, something that even Nobusuke (who was known as the "monster of the Showa era") could not have foreseen.
Each chapter in this book begins with a famous verse from William Shakespeare's "Julius Caesar," followed by a remark from a Japanese leader or from the media, and then a quotation from Park Chung Hee. Indeed, Caesar and Park can be viewed as sharing similar fates. Since Eckert's second volume has yet to be published, I am keen to know whom he will cast as the Brutus and Mark Antony of Park's era, and how he will describe their political roles.
In historical debates, the answer to the question of what is right and what is wrong is not always black and white. However, the debate over Park's virtues and vices has not only intensified, but has become progressively polarized in South Korea. Moreover, it is also true that the range of historical narratives has narrowed in the studies of post-liberation Park Chung Hee. Given the fierce political confrontation and stifling academic environment that prefers extreme opinions over diversity and critical debates, I very much look forward to reading the second volume of Eckert's study.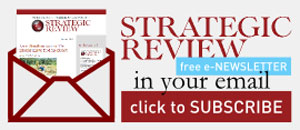 STAY CONNECTED TO SR INDONESIA