IN THE JOURNAL | GLOBAL PERSPECTIVES
Putin's biggest fear
July-September 2017
By: Stratfor
In recent years, Navalny and the Kremlin have traded jabs with a series of political power moves. He has continued to spread his message through blogs, a YouTube channel, Twitter and the Russian social media network VKontakte. Meanwhile, the Kremlin has continued to arrest him, bringing another serious embezzlement charge against him in 2014. He was convicted once again, but only put under house arrest. While serving his sentence, Navalny publicly streamed himself cutting off his electronic ankle monitor and leaving his house. This year, Navalny and his party began opening up political and electoral offices ahead of the gubernatorial and presidential election cycle, which starts in September. In February, a Russian court retried him for his 2013 charges and found him guilty, thus legally barring him from running for president and giving the Kremlin an excuse to throw him in prison whenever needed. A few weeks later, Navalny's group released a 50-minute video laying out egregious corruption accusations against Prime Minister Dmitry Medvedev. Those accusations have fed into growing discontent over the state of Putin's Russia, and they became a centerpiece to the June 12 protests.
The government looks ahead
What makes the current opposition crusade so strong is that, unlike in previous protests, its members' grievances are too complex to allow the Kremlin to easily respond. The movement is seeking reform for the regime's entire system: social, economic and political. Such deep changes would threaten the administration's stability on multiple levels. The set of grievances growing among the Russian people has also given further momentum to Navalny and his youth-friendly movement. The majority of the demonstrators at the June 12 protests, which were mostly organized via social media, were young, representing a new and politically active generation who have only really known Russia under Putin.
Navalny has become vastly more recognizable to Russians during the past five years. In polls, only 6 percent of the population recognized his name in 2011, but by this past February that number had jumped to 47 percent. Those same polls show a drop in support for Putin, with only 49 percent of the electorate stating they plan to vote for him in the next election, a number below the threshold to prevent a runoff. Though Navalny is not allowed to legally run in the elections, he and his team are continuing to open election offices despite him having been jailed because of the protests. With such energy behind Navalny, the Kremlin will likely face election-rigging accusations if he is not on the presidential ballot, which would, in turn, bolster protests.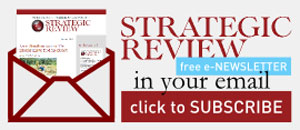 STAY CONNECTED TO SR INDONESIA