IN THE JOURNAL | GLOBAL PERSPECTIVES
Putin's biggest fear
July-September 2017
By: Stratfor
As both legislative and presidential elections loomed in 2011 and 2012, Navalny announced an expanded focus for his faction to include political corruption and electoral reforms. This announcement put his group at odds with the Kremlin and ultimately forced a breakup with pro-Kremlin nationalist groups, opening the door for Navalny to coordinate with other groups, both old and new.
Mass protests in 2011 and 2012 partially evolved from the Russia for Russians movement, but then took on a new life with a string of groups all standing against the Kremlin's blatant manipulation of the political system through the two elections. The protests of that period brought out professional activists and intellectuals, established opposition leaders who had been working against Putin for more than a decade, dissenters from Putin's camp such as former finance minister Alexei Kudrin and even members of the Communist Party. And some of the most visible and vocal demonstrators were Navalny's followers: youths, liberals, members of the emerging middle class and ultranationalists.
But despite the broad coalition of dissent, the protests dissolved in 2012 after Putin was re-elected for his third term and the Kremlin began implementing a multitiered strategy to respond to dissent. In addition to arresting most of the opposition leaders, Putin's administration offered selective chairs in the state Duma to Communist Party representatives and launched a series of concessions to placate the protesters. These included allowing direct voting for regional governors, restructuring the mandates for certain constituencies in the Duma and simplifying the registration of parties. Almost all of these moves were subsequently reversed. In the years since the dissolution of the 2012 protests, Navalny, once a marginal opposition leader, took on the task of trying to define a movement. He may not have fully succeeded five years ago, but his efforts laid the groundwork for his successes in 2017 and put him in the position of making an even bigger mark in the future.
A leader rises
A lawyer by trade, Navalny bounced between firms in the late 1990s. But in 2000, when Putin officially took the presidency, Navalny threw himself into politics. First, he jumped into the fairly liberal Yabloko party, rising through the political ranks. But throughout the 2000s, he regularly struck out on his own to form several democratic movements, often focused on youths. His blog posts and knack for social media, especially in a time when many other politicians were either struggling to harness the medium or ignoring it outright, made his voice one of the strongest among young people in Russia.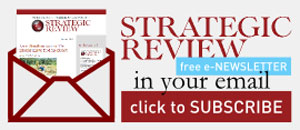 STAY CONNECTED TO SR INDONESIA