IN THE JOURNAL | INDONESIA 360
Promoting public health: Can fiscal policy play a role?
January-March 2015
Below are translated excerpts from the speakers' remarks:
The academic view
Professor Amal Chalik Sjaaf, health expert from the University of Indonesia:
I was surprised to see the title of this discussion because of the words "to promote public health." This is unique when we discuss health policy in this county because what do we mean by public health? Is it the holistic meaning of health? Is it environmental health? Is it people who are ill and then get hospitalized or go to the Puskesmas (Community Health Center) This is what interested me because so far, this country has never defined public health and what we call individual health.
The 2009 health law was divided in two: individual and public health. It stated that individual health is guaranteed by the government. And we now have in the law a national individual health financing system, BPJS, that is done through a market mechanism. The financing is done privately, and the government only guarantees those who are underprivileged.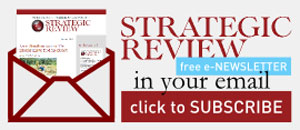 STAY CONNECTED TO SR INDONESIA