IN THE JOURNAL | INDONESIA 360
Promoting public health: Can fiscal policy play a role?
January-March 2015
So, if an association comes with a study, I have nothing against that, but the government side must also be strengthened.
I will give you an example. Initially, I did not really want to say this. I asked for a study. A policy should come from a technical ministry, so the finance minister cannot raise an excise on carbonated drinks, because we do not have the knowledge. It has to be the Ministry of Health [who issues the policy]. Do you have any idea? After three and a half years, until now, the study has not been completed. I do not know why. Maybe the printer is out of toner. [laughter]
But this is the fact. In this condition, what can we do [to make it work]? This is where I see the role of universities and think tanks in public policy. If not, all the public policies will be driven by various interests, and the best place to put an interest is in the parliament.
Current lessons
Last, I want to remind the audience to learn something from what is happening in Europe and in America. They started a wonderful social welfare system, but countries in Europe are now facing difficulties, and they have their crises now. Because of what? Because the countries want to cover everything. The health system, all, the countries want to cover all.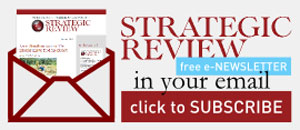 STAY CONNECTED TO SR INDONESIA