IN THE JOURNAL | INDONESIA 360
'New Order' nostalgia is for a past best left to history
July-September 2014
By: Jim Della-Giacoma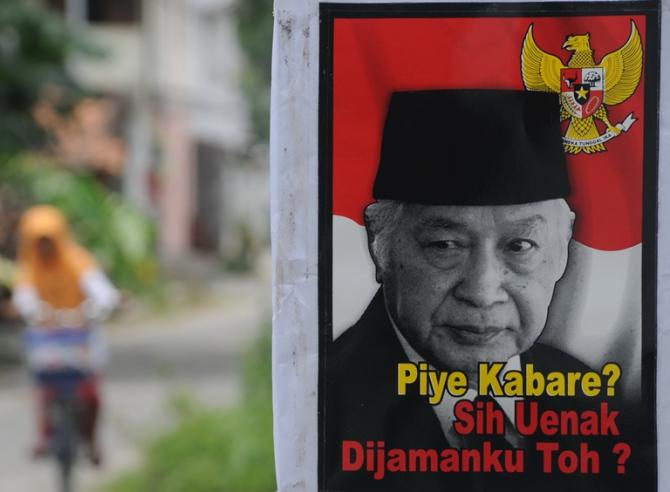 The soft-spoken Soeharto stayed in power for 32 years, as Indonesia's growing economy gave him an increasing ability to doll out enormous patronage and buy more time in office. Behind him was the military carrying a big stick; state violence, fear, media censorship and strictly limited political representation were other tools employed as needed by the regime. Sixteen years after he resigned, the specter of Balkanization is long gone in a country that is stable as well as mostly at peace and unified. Waves of regional violence in the first years after Soeharto left quickly receded; terrorism and other crimes in the last decade have been dealt with more through open court trials than mysterious killings or disappearances in the middle of the night. Dissent these days is as easy and safe as sending a tweet to the president.
Governance is uneven, and inequality remains a stubborn feature in the archipelago. Corruption is endemic, but now out in the open thanks to a free press and the courageous Corruption Eradication Commission. Undoubtedly, Indonesia remains an imperfect democracy and a work in progress, and reformasi has been a complex mix of pluses and minuses.
But looking back on the New Order, Indonesians should be proud that they are a long way beyond the Soeharto years. The electoral process itself is proof of the enormous changes in the way that government is run as well as the attitudes of leaders and citizens. It is a competition that takes place with an atmosphere more akin to a party that voters dress up for, than a violent competition where the best-armed win. A diverse and free media is the platform though which much campaigning takes place. While some kinds of manipulation still exist, fear and intimidation are not widespread; the results are now hard to predict. Indonesians are participating in democratic handovers of power that were unimaginable during the New Order. Any lingering nostalgia is for a past best left to history.
Jim Della-Giacoma is a visiting fellow at the School of International, Political and Strategic Studies at the Australian National University's College of Asia and the Pacific. He can be reached on Twitter at @jimdella.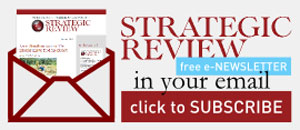 STAY CONNECTED TO SR INDONESIA