IN THE JOURNAL | INDONESIA 360
Islam and local culture: An interplay
April-June 2017
By: Erni Budiwanti
Local practices to mark Maulud display the unique variety of cultural traits embedded in localized Islam on Lombok. The juxtaposition between universal Islam (recognition of the Prophethood) and customary traditions is seen within a limited geographical area such as Lombok, with its historical setting and sociocultural context. The different practices remain intertwined. In areas such as Bayan, in North Lombok, marking the Prophet's birth coincides with the local practice of venerating deceased relatives. They appreciate the Prophet's birth by invoking ancestral spirits to receive their blessings.
The cultural observance of Maulud in villages across Lombok also shows that the island's Sasak Muslims are not a homogenous social entity. Local communities express their adherence to Islam, while trying to build a cohesive society bonded by ancestral tradition.
Erni Budiwanti is a senior researcher at the Center of Regional Resources, at the Indonesian Institute of Sciences in Jakarta.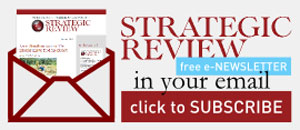 STAY CONNECTED TO SR INDONESIA