IN THE JOURNAL | INDONESIA 360
Islam and local culture: An interplay
April-June 2017
By: Erni Budiwanti
Menjeleng (making coconut oil) and cleansing heirlooms (ngokop) are customary rituals that are not recognized in universal Islam. Yet, Islamic prayers, taken from the Koran, are used to bless these rituals and validate traditional practices. Such Indonesian Maulud events are used to create a distinct local variation of religious practices that are unfamiliar to and unrecognized by Muslims elsewhere in the world.
Maulud tradition among Orthodox Muslims
Unlike adat-oriented Muslims in Lombok and elsewhere in Indonesia, who retain local customary practices and traditions, orthodox Muslims in Batukliang subdistrict, in Central Lombok, observe Maulud by inviting religious leaders to deliver sermons in their main mosque. Listening to these sermons is the main event marking Maulud among the orthodox Muslim community there. The sermons reference Muhammad's prophecies and message to all mankind.
Comparatively speaking, Maulud celebrations among Lombok's orthodox Muslims are strong with religious messages, while for adat-oriented communities, Maulud means continuing ancestral traditions. It is a display and revival of ancestral beliefs, elaborated through ritual details such as the invocation of ancestral spirits for their blessing through ritual processions, and preparing ritual meals. It also has a pragmatic purpose, such as making herbal oils for medication.
Conclusion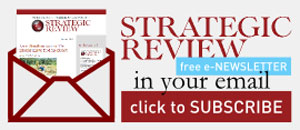 STAY CONNECTED TO SR INDONESIA