IN THE JOURNAL | INDONESIA 360
Islam and local culture: An interplay
April-June 2017
By: Erni Budiwanti
The Sasak Muslims of Lenek, in East Lombok, emulate the spirit of brotherhood through a processional marching ceremony called the "upacara sabuk belo." Literally, upacara means "ceremony," sabuk means "belt" and belo means "long." A sabuk belo is 25-meter-long metal chain. In Maulud, the chain is carried by men, women and children from Lenek's mosque to nearby villages, symbolically representing the unbroken ties of brotherhood. In Lenek's understanding, the brotherhood of mankind exceeds the boundaries of ethnicity, nationality, religion and culture.
A day after the procession, on the 13th of Rabiul Awal, the people of Lenek give food to pets, cattle and poultry, and water plants. This symbolically represents the Prophet's unconditional love for all living creatures. The end of Maulud is marked with the gathering of a ritual congregation for a communal meal in Lenek's mosque.
Maulud in Songak
Unlike the Sasak in Lenek, for the Muslims living in Songak, also in East Lombok, Maulud means producing coconut oil, which is then used to cleanse ancestral heirlooms. These rituals are underlined by the belief that the Prophet's birth is marked by tuah, or sacred blessings. The ancestors of Songak's people first made ointments (jeleng) from coconut milk mixed with numerous herbal leaves, flowers and thorns.
Making coconut oil involves dozens of men breaking coconut shells, peeling the skin, and scraping and squeezing the skin to extract the juice, which is then boiled to create the oil. A ritual slaughtering of hens and cockerels takes place during the boiling process.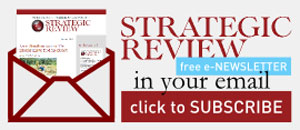 STAY CONNECTED TO SR INDONESIA