IN THE JOURNAL | INDONESIA 360
Islam and local culture: An interplay
April-June 2017
By: Erni Budiwanti
The motives to celebrate the Prophet's birthday evolved through the centuries and today it is celebrated throughout Muslim communities, including in Indonesia. Nearly 50 nations officially recognize the Prophet's birthday as a public holiday – including countries where the Muslim community is a minority.
The interplay
Religion entails both textual and scriptural aspects, underlying the attitude of its believers. Embedded in the textual aspects of religion is a belief system, a set of values, norms, rules of conduct, morals, ethical principles, precepts giving guidelines about the dos and don'ts, and the behavior of followers (Odea 1970, Giddens, Nanda 1991).
The textual aspects of religion are the informative resources or basic explanations of the tenets, taking the form of sacred scriptures or holy books, revealed to the messengers or prophets. Whereas the contextual aspects of religion involve patterns and modes of codified behavior, and there is a series of ritual conduct from the interpretation of scriptures, adjusted to specific social and geographical settings.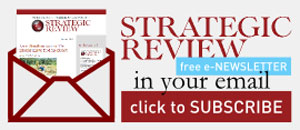 STAY CONNECTED TO SR INDONESIA