IN THE JOURNAL | INDONESIA 360
Indonesia`s media and the South China Sea
January-March 2018
By: Lupita Wijaya
Forging an identity for Southeast Asia has always been challenging. Without an identity as a united Asean community, bilateral relationships will be the ones that are most rational. Economic cooperation can function irrespective of a regional identity – like choosing the best trade partner – but this can potentially damage trust-building among the collective Asean community. These types of relationships may address the interests of individual nations, but not potential conflict in the South China Sea, the Rohingya refugee crisis or terrorism.
This region's interests are determined by the identity we build as a community. For instance, this identity can be projected into the South China Sea disputes. Internal disagreements and conflicts within Asean may only increase the potential for conflict with China or other nonclaimant countries, such as the United States, Japan, Australia and Taiwan. No wonder Southeast Asia is coveted by both Washington and Beijing.
Lupita Wijaya is a lecturer at Universitas Multimedia Nusantara in Tangerang, Indonesia.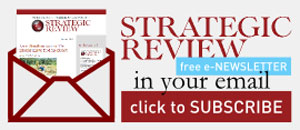 STAY CONNECTED TO SR INDONESIA