IN THE JOURNAL | INDONESIA 360
Indonesia`s media and the South China Sea
January-March 2018
By: Lupita Wijaya
During the first year of President Joko's administration, in 2015, most of the dominant actors were categorized as "subject mentioned" in the press. This category refers to the number of times Indonesia, the Asean grouping, China and the United States are mentioned as subjects in news stories. The results found that Indonesia was the most mentioned (33 percent), followed by China (28 percent). Asean came in third (aggregating the mentions of the Philippines, Malaysia, Vietnam and Brunei) with 22 percent, and the United States was fourth with 18 percent.
However, the trend shifted from Indonesia toward China in the second year of Joko's administration, in 2016, showing which participants were deemed more important by the Indonesian media. China came in first with mentions 42 percent of the time in monitored news stories, while Asean was second with 24 percent. The United States, the only nonclaimant state that is a key actor in the region, was mentioned 12 percent of the time.
Various regional incidents including illegal fishing, sovereignty violations, China's massive reclamation projects and military deployments, may affect how Indonesia's mainstream media covers the South China Sea issue during the Joko administration.
Beyond conflict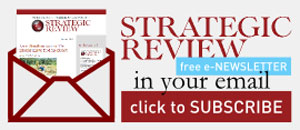 STAY CONNECTED TO SR INDONESIA