IN THE JOURNAL | INDONESIA 360
Indonesia`s media and the South China Sea
January-March 2018
By: Lupita Wijaya
In the aftermath, the cohesion of Asean members in tackling maritime disputes has been tested. Outside parties such as the United States have regularly sent warships to project military power and reinforce the principle of freedom of navigation in the South China Sea. Taiwan, Australia and Japan garnered more attention, even as nonclaimant parties in the South China Sea dispute. Meanwhile, China opened atolls and reefs under its control as tourist attractions for Chinese citizens.
In 2016, The Jakarta Post (54 percent of the time), Jakarta Globe (65 percent) and BBC Indonesia (66 percent) used neutral or positive language when mentioning Asean and the United States in coverage of the South China Sea disputes, while China was portrayed in a less positive light. This data is supported by research conducted in 2017 by Bradley C Freeman, associate professor at the American University in Dubai. During Joko's first year in office, the coverage was more neutral. In addition, local media coverage in 2015 spun the South China Sea issue in more political terms (45 percent of the time), while the following year it was painted more in national defense terms (nearly 50 percent of the time). For its part, Beijing has utilized the "other" trope in its media coverage, as seen in the next chart, specifically, travel to disputed areas, which is a well-known propaganda strategy by China.
Has Asean lost its own stage?
Another imperative dimension of the South China Sea issue is the main actors in the disputes. Although four of the six claimants are Southeast Asian countries and Asean members, they are no longer the main actors on the stage. Although parts of the South China Sea might be referred to by different names in Southeast Asia –the East Sea by Vietnam; the West Philippine Sea by the Philippines; and the North Natuna Sea by Indonesia – the media has shifted its focus to China rather than Asean.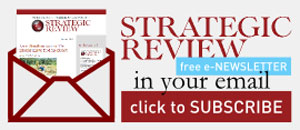 STAY CONNECTED TO SR INDONESIA