IN THE JOURNAL | INDONESIA 360
Indonesia`s media and the South China Sea
January-March 2018
By: Lupita Wijaya
From politics to defense
In the information age, countries are cognizant that events reported in the media can affect public awareness and attitudes, and as a result official policies. It may not always be the case, but media coverage can create agendas or perceptions, and thus play a role in Asian politics and diplomacy, and how governments react and respond.
After the series of naval incidents between Indonesia and China in 2016, the Indonesian media began to push the national government to be more assertive over its territorial claims in the South China Sea, in particular with Beijing. The issue turned from one of politics to national security, and the Indonesian media shifted from neutral to openly questioning China's claims.
The Joko administration during 2016 is particularly intriguing to explore. Tensions in the South China Sea had escalated. First, the Indonesian Navy caught Chinese fishing boats within its 200-mile exclusive economic zone off the Natuna Islands. China's Ministry of Foreign Affairs claimed that the boats were within their traditional fishing grounds. This was the first time Beijing acknowledged that its so-called nine-dash line overlapped with Indonesia's exclusive economic zone. Second, the Permanent Court of Arbitration ruled in favor of the Philippines in its territorial dispute with China, raising tensions all around the region. Third, the new president of the Philippines, Rodrigo Duterte, picked fights with the United States and played down the court ruling while cozying up to Beijing.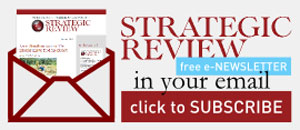 STAY CONNECTED TO SR INDONESIA