IN THE JOURNAL | INDONESIA 360
Indonesia`s media and the South China Sea
January-March 2018
By: Lupita Wijaya
In the first year of President Joko's administration, the Indonesian media portrayed Indonesia-China relations in a positive light as both countries had congruent objectives, such as Joko's Maritime Axis policy and Chinese leader Xi Jinping's Maritime Silk Road initiative. Building ambitious infrastructure projects was in both countries' interests.
Prominent roles?
Although most news stories about Indonesia and international events are published in the international sections of various print and on-line media, the Indonesian media these days tends to use Indonesians as primary sources, and in doing so raises questions about the lack of international sources.
Between 2014 and 2016, the Indonesian media mostly published statements from Indonesian sources. State institutions such as the Presidential Palace and government ministers were relentlessly dominant. Officials from the executive, legislative and judiciary branches comprised 58 percent of sources during Joko's first year in office and 64 percent in his second year. The two officials most cited were, interestingly, Defense Minister Ryamizard Ryacudu and Maritime Affairs and Fisheries Minister Susi Pudjiastuti. From 312 news articles examined during Joko's second year in office, the number of military officials quoted as sources increased from 11 percent to 15 percent. This made Indonesia's Armed Forces the second-most quoted official state source, dominated by supreme commander Gen. Gatot Nurmantyo, who is widely believed to have political aspirations after his upcoming retirement.
Meanwhile, the second highest percentage of sources came from China, at 19 percent. China can be considered as the most aggressive player in the region. Other non-Indonesian sources cited were Taiwan and Australia (both at 17 percent), the United States (16 percent) and Asean nations (13 percent).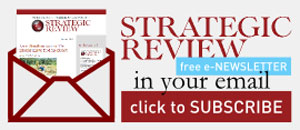 STAY CONNECTED TO SR INDONESIA