IN THE JOURNAL | INDONESIA 360
Indonesia's Achilles' heel: Populist authoritarianism
April-June 2017
By: Rainer Heufers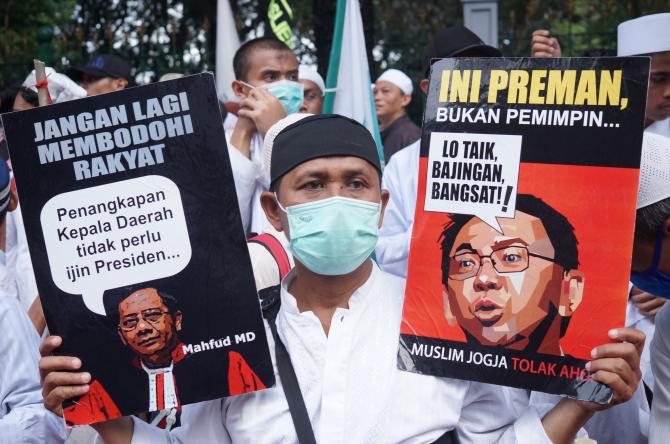 Authoritarian populists and elections
Prabowo has been nominated by Gerindra to once again be its presidential candidate in 2019. The usual rhetoric of the former general's populist authoritarianism evokes fears of foreign dominance: he blames a complicit and corrupt political elite for selling out national interests and promises tough policies in defense of the nation. According to Indonesia's state-run Antara news agency, when addressing his party gathering, Prabowo claimed that the Indonesian people were looked down upon, and were considered stupid and easily fooled. "Gerindra is committed to the 1945 Constitution and not the one that is engineered for the interests of foreign countries," he said.
Gen. Gatot Nurmantyo, head of the Indonesian Armed Forces, apparently fancies that he has a chance in the 2019 presidential election and is pursuing a populist strategy similar to that of Prabowo. Gatot maintains that foreign powers are fighting proxy wars to "control our natural resources," and these strategies include controlling media, which then "engineers conflicts between the military and police or between political parties, and instigates societal and cultural change." He added: "We can already sense that proxy war is creeping in today and we should be on the alert."
President Joko will certainly seek a second term in 2019. Late last year, and amid the campaigning for the governorship of Jakarta, his government came under attack when rumors spread that millions of Chinese had entered Indonesia to find work. The government easily proved that these "nationalist" rumors were wrong, but they set the tone for the 2019 campaign.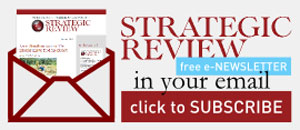 STAY CONNECTED TO SR INDONESIA