IN THE JOURNAL | INDONESIA 360
Indonesia's Achilles' heel: Populist authoritarianism
April-June 2017
By: Rainer Heufers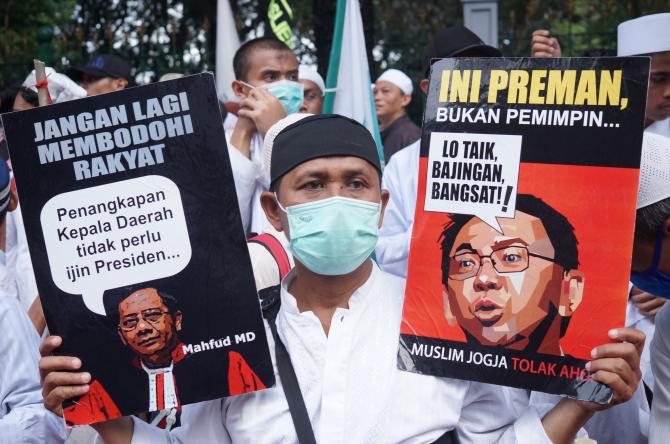 Rizieq's Islamic Defenders Front is a vigilante organization that built its reputation through raids and violent attacks on others. The organization demonstrated successfully against the Indonesian version of Playboy magazine, raided Asia's largest gay film festival and managed to have a Lady Gaga concert in Jakarta canceled, just to name a few incidents. Their violence and openly Islamist agenda is diametrically opposed to the pluralism of ideas and voices in a representative democracy.
The Pulitzer Prize-winning journalist Anne Applebaum recently noted that is has become much easier to share false information, and that politicians have figured out what kind of fake information appeals to people. Indonesia and its social media- savvy population provide a case in point. Rumors on social media that 10 million Chinese migrants had illegally entered the country to work were obviously wrong, but managed to leave the desired emotion that only suits the authoritarian populists' claim to protect Indonesia. Rumors such as these are preparing the electorate for the 2019 presidential election.
President Joko will surely campaign for a second term in office. His main rival could again be Prabowo. Gatot, meanwhile, appears to be advertising himself as, at least, a vice presidential candidate. The role of the FPI remains less clear. It experienced a bout of popularity when its interests in the Jakarta election were aligned with some of the prospective 2019 presidential contenders, but its violent ways make it vulnerable and it might be sidelined again.
Many observers found the harsh rhetoric and smear campaigns of the 2014 election a severe test for the country's young and vulnerable democracy. Looking at the gubernatorial election in Jakarta as a testing ground and pathway to national power, the coming contest in 2019 will be even more disruptive at a time when democratic principles and institutions have not further consolidated. Another showdown between Joko and Prabowo in 2019 may make the harsh rhetoric of 2014 pale in comparison. The authoritarian populists have had many chances to test their machinery and message, and they have gained in strength and numbers. Their ability to lure the electoral support of parties and voters will prove an even larger threat to Indonesia's democracy than five years ago.
What is the antidote?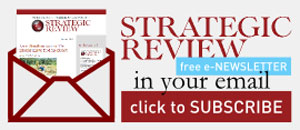 STAY CONNECTED TO SR INDONESIA