IN THE JOURNAL | COVER STORY
Indonesia - connecting to the region and beyond
October-December 2013
By: Gita Wirjawan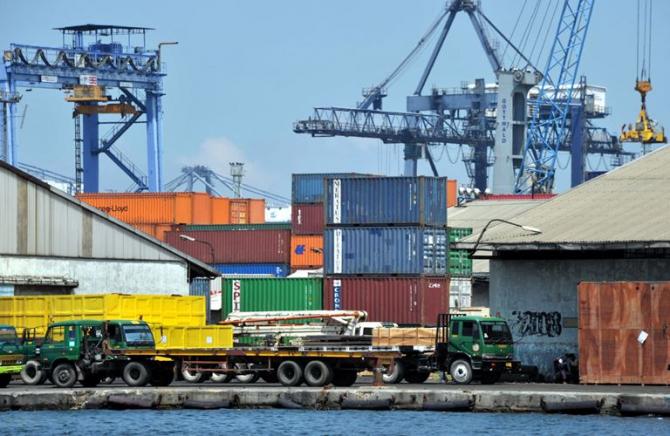 The expansion of global trade relative to global GDP is due to two main factors. First, trade barriers have fallen. Second, these falling trade barriers, coupled with improvements in transportation and communications technology, have ushered in a new model of global manufacturing: global value chains. These refer to the fragmentation of production beyond traditional geographic boundaries. Instead of confining to a single country the various activities necessary to take a product from conception to end-use, businesses have become increasingly global in their operations. The processing of raw materials into final products may involve multiple steps in multiple countries. In these global or regional value chains, parts and components as well as the research and design of many products — from clothes to cars to mobile phones — are traded across numerous borders during conversion into final goods.
The allocation of different stages of production across different countries, based on cost advantages, maximizes economic efficiency. Countries can specialize in particular tasks in which they have a competitive advantage. These tasks range from sophisticated product design services and the development of new technologies, to relatively simple assembly of components into final products. Global value chains are transforming the way we think about trade. The simplistic, mercantilist view that "exports are good and imports are bad" no longer makes sense because exports depend more than ever on imports.
Nowadays, around 60 percent of world trade is in intermediate goods (goods that have not yet been converted into final form, such as parts or components) or embedded services (services essential to the manufacturing chain, such as research and design, distribution and after-sales). Around onethird of the total value of global exports is foreign value-added, more than twice the proportion in 1990. In small economies, it is 50 percent. Services, too, are much more important in manufacturing than previously thought. The share of the services value-add in gross exports of goods ranges from around 30 percent in China to 50 percent in the United States.
APEC 2013
Global value chains would not have become such a dominant model in global manufacturing without the reductions in trade barriers and advances in transportation and communications that have taken place during the past 20 years. The conclusion and implementation of the last round of multilateral trade negotiations — the Uruguay Round, which resulted in the creation of the WTO in 1994 — helped open up international trade flows. But other factors have also contributed. APEC, the pre-eminent economic forum in the Asia-Pacific, has been instrumental in changing the collective mindset about the importance of open trade and investment to economic development. In 1994, in the small city of Bogor, West Java province, APEC leaders agreed to the common goals of free and open trade and investment in the APEC region by 2010 for developed economies and 2020 for developing economies. These targets, known as the Bogor Goals, would promote the free flow of goods, services and capital among APEC economies, as well as with economies outside the region. This approach of "open regionalism" reflected a shared belief that reducing barriers to trade and investment, through a combination of collective and individual actions, was a key to realizing the region's growth potential. APEC's raison d'etre remains just as valid today as it did 20 years ago.