IN THE JOURNAL | POINT OF VIEW
Indonesia: Asia's next geopolitical player?
April-June 2017
By: Beginda Pakpahan
As a result of these geoeconomic changes, and the fact that President Joko has agreed to join the AIIB, Indonesia's position and strategy must be clear. As a founding member of the AIIB, Indonesia should push for terms favorable to its own national interests and those of other emerging economies during negotiations on the AIIB's statutes, rules and regulations. Indonesia must also continuously put forward its experts and support those from other developing countries to fill executive-level positions in the AIIB.
In addition, Indonesia must perform a balancing act between its own internal economic development goals and its efforts to help establish bilateral and multilateral economic arrangements. Without strong domestic economic sectors and modern infrastructure, however, such arrangements could erode Indonesia's own economic development and further widen the disparity gap between rich and poor Indonesians. The country's trade deficit may also grow if Indonesia has less competitive economic sectors than developed countries and other emerging nations.
It's all about being able to compete and respond to new geoeconomic dynamics. Indonesia must improve its human resources and economic sectors so they are competitive, creative a positive investment climate and also develop its infrastructure. Only then may the country take its place within the emerging dynamic regional economy.
Beginda Pakpahan is a political and economic analyst on global affairs at the University of Indonesia. The views expressed here are his own.
This essay was adapted from a book on Indonesia and Southeast Asia's international relations, scheduled to be published in 2017.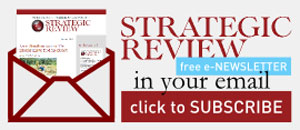 STAY CONNECTED TO SR INDONESIA