IN THE JOURNAL | POINT OF VIEW
Indonesia: Asia's next geopolitical player?
April-June 2017
By: Beginda Pakpahan
President Trump quit the Trans-Pacific Partnership immediately after taking office in January. As such, our attention has shifted to establishing the Asian Infrastructure Investment Bank, known as the AIIB. The AIIB has 57 prospective founding members from around the world, opening the possibility that it can be a geopolitical game changer in the Asia-Pacific. (This would, however, also escalate great-power economic rivalries.)
There is a gap between Asia's infrastructure needs and the funding capabilities of the World Bank and Asian Development Bank. Based on ADB data, Asia needs $800 billion a year for infrastructure between 2010 and 2020. The World Bank and other multilateral development banks have a capital foundation of around $500 billion. The ADB has a capital foundation of $160 billion (for infrastructure and other development sectors). The AIIB's founding members have collected $100 billion so far, mainly focusing on infrastructure, and the fund could complement regional sources of infrastructure funding, bringing a new financing actor onto the scene.
First off, this means there is a new source of funding for Asia-Pacific nations aside from the World Bank and Asian Development Bank. Second, the AIIB not only receives support from Asian nations, but also from Europe including Austria, Britain, Denmark, Finland, France, Germany, Iceland, Italy, Luxembourg, Malta, Norway, Portugal, Russia, Spain and Switzerland. Third, the regional and international economic orders are like a marketplace that pushes international institutions in developing their approaches and improving services to existing creditors, as well as promoting offers to new prospective creditors such as reasonable requirements, suitable needs for creditors and competitive interests.
Consequently, the World Bank, ADB and AIIB can complement one another to fulfill Asia's infrastructure development needs. The World Bank and ADB's influence in the Asia-Pacific, however, will relatively decline while China's economic influence will grow. These changes could erode American economic influence in the region and shape a new global economic governance.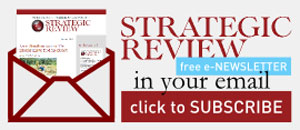 STAY CONNECTED TO SR INDONESIA