IN THE JOURNAL | POINT OF VIEW
Imagining bilateral negotiation in the South China Sea
January-March 2017
By: Haryo Budi Nugroho
Among other claimants, the Philippines has sent signals that it is ready to negotiate directly with China. In a joint statement issued during the visit of the newly elected President Rodrigo Duterte to Beijing last October, China and the Philippines agreed to create a new bilateral mechanism. Although the specific agenda of this new mechanism has not yet been outlined, solving the ownership disputes could be a possible option.
Take Scarborough Shoal as an example. As previously explained, it is only disputed between China and the Philippines. If they both set out to resolve the dispute, the main agenda of the bilateral mechanism would simply be to determine who owns the shoal. Both China and the Philippines would start by reiterating their arguments and explaining their historical records, which they have presented between themselves for years. If this is the route they take, the new bilateral mechanism will just become a repetition of decades of back and forth between China and the Philippines.
Without resolving the sovereignty issue it is unlikely that China and the Philippines would discuss the maritime delimitation between the disputed feature and other features or the mainland. It is unlikely that they would let go of their claims. Particularly for China, Scarborough Shoal will be a test case in defending its claims with regard to other features. Moreover, it should not be forgotten that the location of the shoal is very strategic for China; it is not as far away as the Spratly Islands, and it is very close to Luzon, the main island of the Philippines.
If the ownership talks become deadlocked, China and the Philippines possibly will explore a joint development option. China has repeatedly asserted this idea, including in a July 2016 position paper. In practice, joint development is commonly used for oil and gas resources. Arrangements for joint development can vary. It can take the form where one side will conduct the activities, but the profits will be shared. This model has been applied by Saudi Arabia and Bahrain, where Saudi Arabia manages the resources.
Another option is to establish a joint authority. Malaysia and Thailand have opted for this model. China and the Philippines must be aware that joint development could involve a lengthy process. In the case of Malaysia and Thailand, the commitment to joint development was initiated in 1979, but the agreement to create a joint authority was not put into place until 1990. Additionally, both Malaysia and Thailand had to go through internal processes before the joint development could operate, and it was not until 2005 that they first saw gas production.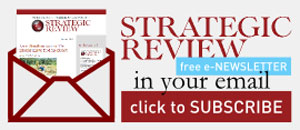 STAY CONNECTED TO SR INDONESIA