IN THE JOURNAL | POINT OF VIEW
Imagining bilateral negotiation in the South China Sea
January-March 2017
By: Haryo Budi Nugroho
One notable example is Scarborough Shoal. This feature is only claimed by China and the Philippines. Neither Brunei, Malaysia nor Vietnam have a claim. This is an example where bilateral negotiations, between China and the Philippines, can take place to resolve the ownership dispute. Another example is the Paracel Islands. Maritime features in the Paracel Islands are only claimed by China and Vietnam. In this case, bilateral negotiations between China and Vietnam can take place to resolve the ownership dispute.
Certainly, the more difficult part involves features with more than two claimants, particularly in the Spratly Islands group. For these features, all claimants must negotiate to resolve the ownership dispute. Nonetheless, isolating the features that can be resolved bilaterally, as a first step, will significantly reduce the area of dispute.
Therefore, the first necessary step for all claimants is to clarify their claims, in particular, identifying which features they are claiming. China, which has claimed virtually everything, has clarified its ownership claim, including via a position paper released in December 2014 and another one last July. The Philippines has also done so, including when it enacted its archipelagic baseline through the Republic Act 9522 in 2009, in which it reaffirmed claims over the Spratly Islands. It also refers to the Kalayaan Island Group and Scarborough Shoal. Vietnam made clarifications of its own when it transmitted a statement to the arbitration tribunal in December 2014, mentioning the Paracel Islands group and the Spratly Islands group, although further clarification would be helpful.
Brunei and Malaysia have been relatively silent with respect to clarifying their respective claims, possibly because their stakes are not as great as those of the other claimants. Unlike the other claimants, which claim features a far distance from their mainland, Brunei and Malaysia claim features that are within their continental shelf claim limits. Their interest in claiming ownership over the features is possibly only to secure their continental shelf resources. With the arbitration tribunal determining that none of the features in the South China Sea are entitled to an exclusive economic zone or continental shelf, Brunei's and Malaysia's interests are safe, because whoever owns the disputed features within their continental shelves will not have a competing continental shelf claim. To further align with UNCLOS, it is best for Brunei and Malaysia to denounce their claimant status, stick to the continental shelf claim and focus on delimiting the continental shelf.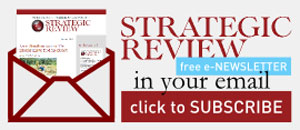 STAY CONNECTED TO SR INDONESIA