IN THE JOURNAL | POINT OF VIEW
Imagining bilateral negotiation in the South China Sea
January-March 2017
By: Haryo Budi Nugroho
China has made two main points in response to last year's judgment of the arbitration tribunal concerning the South China Sea. First, China has declared that the award is null and void, and has no binding force. Second, it maintains its position that it will solve the dispute bilaterally through individual negotiations with the states concerned.
China's intention to solve the South China Sea dispute through bilateral negotiations has raised negative sentiments. It should not be forgotten, however, that it has the right to do so. One of the fundamental principles of international law, as prescribed in Article 33 of the United Nations Charter, is the peaceful settlement of disputes between the states concerned, and one of the options for such settlement is through negotiations. Thus, China's desire to settle the dispute through bilateral negotiations is in fact in line with international law.
The important issue now is what disputes in the South China Sea can be settled through negotiations? This is probably one of the most complex disputes in international law. It involves questions regarding the interpretation and application of the United Nations Convention on the Law of the Sea (UNCLOS) with regard to the validity of China's nine-dash line, and the maritime zone entitlement of the features in the South China Sea. The award of the Permanent Court of Arbitration at The Hague for the Philippines against China concerning the South China Sea has resolved this issue. However, the core issues of the disputes over ownership of maritime features and the maritime delimitation need to be solved directly between the claimants.
It is worth noting that no territorial disputes, whether an ownership or delimitation dispute, have been solved through a regional or even international mechanism. None of the existing regional or international bodies have a mandate to do so, nor can they serve as a supranational entity. Although a number of territorial disputes have been settled through the international adjudication process, it has been done so by the consent of the relevant parties. The case of Pedra Branca, for example, was jointly submitted to the International Court of Justice by Malaysia and Singapore. The settlement, through international adjudication, does not remove the bilateral nature of the dispute settlement – that it is between themselves.
Next, it is necessary to identify the object of the dispute carefully. It is not correct to look at the entire South China Sea ownership dispute as one package, because not all claimants are claiming all the features in the South China Sea.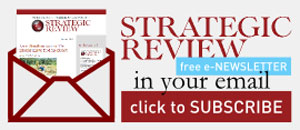 STAY CONNECTED TO SR INDONESIA