IN THE JOURNAL | INDONESIA 360
Human Trafficking in Southeast Asia: Why Indonesia Matters
October-December 2015
By: Atin Prabandari and AAI Diah Tricesaria
Indonesia is a main source country and, to a lesser extent, also a destination country, especially relating to sex trafficking and forced labor involving children, women and men. Indonesians are being trafficked domestically and transnationally. According to the IOM, the main domestic destination for Indonesian trafficking victims is Batam Island in Riau Islands Province, while internationally they mostly land in Malaysia. Most trafficking victims arriving in Indonesia come from Uzbekistan, China, Thailand and other Central Asian and Eastern European countries.
Indonesia remained as a Tier 2 country in the 2015 US Department of State's Trafficking in Person Report, indicating countries that do not comply with the Trafficking Victims Protection Act's minimum standards but have made significant efforts to do so. Indonesia has signed international protocols such as the United Nation Convention Against Transnational Organized Crime and the Protocol to Prevent, Suppress and Punish Trafficking in Persons, Especially Women and Children, but has not ratified those protocols yet. That said, in 2007 Indonesia passed an anti-trafficking bill that regulated debt bondage, labor exploitation and transnational and internal trafficking.
Despite Indonesia's average score it does have the potential to lead concerted regional efforts and synergies in combating trafficking in Southeast Asia, for the following reasons.
First, Indonesia has been long known as the natural leader in the region. It was one of the early initiators of the establishment of Asean in 1967. As a leader, Indonesia has gained respect within the region and its influence has enabled it to mediate conflicts such as the dispute between Malaysia and the Philippines over Sabah in 1968, the Cambodian civil war, Myanmar's Cyclone Nargis humanitarian crisis and the Thailand-Cambodia conflict over the Preah Vihear temple in 2011. This positive record gives Indonesia the potential to be a leader in countertrafficking efforts.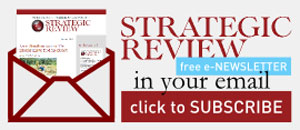 STAY CONNECTED TO SR INDONESIA