IN THE JOURNAL | INDONESIA 360
Human Trafficking in Southeast Asia: Why Indonesia Matters
October-December 2015
By: Atin Prabandari and AAI Diah Tricesaria
By 2004, Asean itself finally acknowledged human trafficking as an "emerging regional problem" threatening its commitment to human development, security and improving the quality of life of its peoples.
Existing measures
There are agreements on various levels among governments and nongovernmental actors in Southeast Asia on combating human trafficking. One of the earliest regional initiatives was the Bangkok Declaration on Irregular Migration in 1999. The declaration came out of the "International Symposium on Migration: Toward Regional Cooperation on Irregular/Undocumented Migration," initiated by the government of Thailand in cooperation with the International Organization for Migration (IOM). The initiative was followed by several other regional commitments such as the Asia-Pacific Consultation, which expanded commitments to the region, the Manila Process and the Asian Regional Initiative Against Trafficking in Women and Children.
Asean, as the only regional organization in Southeast Asia, also paid attention by issuing the 1997 Asean Declaration on Transnational Crime and the 1999 Asean Plan of Action to Combat Transnational Crime, and by creating the Asean Center on Transnational Crime. Subregional projects included the 2004 Coordinated Mekong Ministerial Initiative Against Trafficking, which involved Cambodia, China, Laos, Myanmar, Thailand and Vietnam. There was also the Bali Process on People Smuggling, Trafficking in Persons and Related Transnational Crime, an interregional initiative co-chaired by Indonesia and Australia, which started in 2002 and was still very active until recently.
Despite the various regional efforts, human trafficking has not been reduced significantly. To deal with the matter, we believe, decision makers should place more emphasis on the following: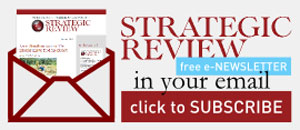 STAY CONNECTED TO SR INDONESIA