IN THE JOURNAL | INDONESIA 360
Human Trafficking in Southeast Asia: Why Indonesia Matters
October-December 2015
By: Atin Prabandari and AAI Diah Tricesaria
Indeed, the most detectable forms of human trafficking are sexual exploitation and forced labor. The UNODC's 2014 Global Report on Trafficking in Persons noted that as many as 53 percent of detected trafficking victims were sexually exploited, 40 percent did forced labor and 7 percent were put to other uses including as child soldiers and street beggars. There were even trafficking victims – 0.3 percent of the total – who had their organs forcibly removed and sold on the black market. The data was taken from 124 countries from 2010 to early 2014. Not surprisingly, most victims were women (49 percent) and girls (21 percent).
In Southeast Asia, many say that poverty and economic disparity among and within countries are the main drivers of human trafficking. Nearly all of the 10 member nations of the Association of Southeast Asian Nations (Asean) play a role either as sender, receiver, transit point or all of the above. In 2010, the US State Department's annual Trafficking in Persons Report stated that, if there was a ranking for regional blocs in human trafficking, Asean would have a Tier 3 rating – the lowest possible ranking, clearly indicating that little has been done by governments in Southeast Asia to combat human trafficking. Out of the 10 member nations of Asean, nine are on a list where human trafficking is categorized as going unchecked. (In the most recent report, released in July, Malaysia was controversially upgraded to Tier 2, while Myanmar remained at Tier 2 and Thailand was at Tier 3.)
In general, the pattern of trafficking and smuggling within the Asean region is pretty clear. There are two major overlapping regions of interest: the Mekong region and the Malaysian archipelago. They overlap because, in many cases, traffickers portray themselves as migrant smugglers but the trip ends with slavery and exploitation. In 2010 alone, as much as 40 percent of the movement of migrants in these regions was unrecorded, implying an increase in human trafficking, according to a paper published by Kelsey Lee of American University in Washington. The main source countries for people who end up as trafficking victims are Myanmar, Indonesia, Cambodia, Laos and Vietnam. Thailand, Malaysia and the Philippines are seen as source, transit and destination countries, while Singapore is suspected of receiving women forced into being sex workers.
Although almost all Asean member countries have expressed doubts about the reliability of US government reports on human trafficking, it is undeniable that there exists a "push" and "pull" model. The Mekong region is the least developed region within Asean. Of five Asean member countries situated there, only Thailand has reasonably high economic growth, while Cambodia, Laos, Myanmar and Vietnam are still struggling. Obviously, poverty is the main "push" factor in illegal migrant movements. Most human trafficking cases occurring in these countries started as an agreement to smuggle the poor to another country. Traffickers from Cambodia, Laos and Myanmar mainly send victims to Thailand, which has a more developed economy and high demand for cheap, low-skilled labor, thus acting as the "pull" factor.
In recent decades, human trafficking has consistently been triggered by political instability such as in Myanmar; similarities of language between Laos and Thailand and their long, open and largely unprotected joint border; and even rising supply and demand following Cambodia's emergence from isolation and war in the early 1990s. In addition, growing industries in the Mekong region also are a significant pull factor for human trafficking, such as the region's ballooning tourism sector, which requires both sex workers and cheap labor to build tourism-related infrastructure.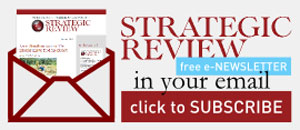 STAY CONNECTED TO SR INDONESIA