IN THE JOURNAL | INDONESIA 360
Human Trafficking in Southeast Asia: Why Indonesia Matters
October-December 2015
By: Atin Prabandari and AAI Diah Tricesaria
The state of human trafficking
Both human trafficking and people (and/or migrant) smuggling fall under the category of transnational crime. However, the most significant difference is that victims of human trafficking are victims of fraud who are in most cases forced and threatened into slavery in various industries that require low-skilled labor or into the sex trade. People smuggling, meanwhile, is a transactional agreement between the smuggled person and the smuggler. The deal ends as soon as the smuggled migrant arrives at his destination.
Human trafficking victims face coercion and violence to work off a debt occurring from an agreement that they did not necessarily understand or sign on to. Unlike people smuggling, a person doesn't have to be moved across geographical borders to become a human trafficking victim. It is important to note that human trafficking is not smuggling people or migrants, but smuggling people or migrants could lead to and end up as human trafficking.
The United Nations Office on Drugs and Crime (UNODC) has formulated three core elements in defining human trafficking:
The act (of what is done) through the recruitment, transportation, transfer, harboring or receipt of persons.
The means with the use of threats, force, coercion, abduction, fraud, deception, abuse of power or vulnerability, or giving payments or benefits to a person in control of the victim.
The purpose, such as exploitation of sex workers, slave labor or similar practices.
The forms of human trafficking vary, especially in the contemporary world. One of the earliest forms of human trafficking involved conquering or occupying military forces forcing victims of war – women and children – into sexual slavery. This form of human trafficking, especially upon women, is a legacy of World War I and World War II. Today, with massive global economic growth and increased development, there is growing demand for low-skilled labor at cheap rates, in particular given rising production costs. The race to the bottom, where manufacturing companies try to spend the least by getting low-skilled labor at minimum wages and putting them in dangerous work environments, is spreading, in particular within developing economies.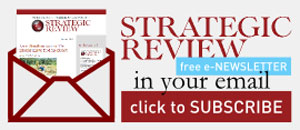 STAY CONNECTED TO SR INDONESIA