IN THE JOURNAL | INDONESIA 360
Gold, mercury and the next Minamata
April-June 2014
By: Yuyun Ismawati
The soil, crops, fishponds and air are all tainted with mercury. Multiple studies have revealed elevated mercury concentration in the environment and food chain of many ASGM hotspots across Indonesia in the last 10 years. Some of them are 100 to 700 times higher than the safe level set by the World Health Organization. In some previous ASGM sites, I have found dozens of villagers who once handled mercury now suffering symptoms consistent with Minamata disease. In Minamata, tens of thousands of people are still trying to get certified as having been exposed to mercury poisoning so they can get compensation. Developing countries with small-scale gold mining industries, however, will lack the funds to properly deal with the health and environmental impacts of mercury pollution.
What's next?
Indonesia's Ministry of Energy and Mineral Resources, in coordination with the Ministry of Environment, is preparing a National Implementation Plan to Eliminate Mercury in ASGM as mandated by the Minamata Convention. At the moment, Indonesia has not ratified the treaty, but some preparatory activities have been done by national stakeholders in anticipation of the treaty coming into force.
As the initial step mandated by the treaty, Indonesia should send a letter to UNEP and the Mercury Secretariat stating that ASGM activities have shown "more than insignificant" impacts. Building on that statement, Indonesia can develop its national action plan. Following national acknowledgement, local governments that have acknowledged ASGM activities in their regions should send an official letter to the Ministry of Environment and the Ministry of Energy and Mineral Resources. The letters should state that the gold mining activities in their areas have significantly impacted public health and the environment, followed by forming a local action plan. Mercury inventories should also be conducted both nationally and at the local level.
The only way to stop this looming environmental, health and social disaster is to end the use of mercury in ASGM and ban imports for the mining sector. Some worry that a ban would push mercury dealing further underground, but most of the mercury import and trade is already illegal. Now is the time to act. It could take between five and 10 years for the mercury treaty to go into force. Moreover, under Article 7 of the treaty, there is no agreed date to eliminate or phase out the use of mercury in ASGM globally. In other sectors, mercury use in several agreed products and processes will be phased out by 2020. The cost of inaction will be very high for Indonesia and other developing countries if they don't take action immediately. As mandated by the treaty, Indonesia and other ASGM countries have to eliminate the four worst practices in ASGM: whole ore amalgamation; open burning of amalgam or processed amalgam; burning of amalgam in residential areas, which releases mercury into the atmosphere; and cyanide leaching in sediment, ore or tailings to which mercury has been added.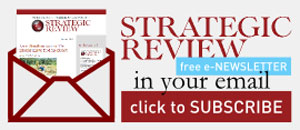 STAY CONNECTED TO SR INDONESIA