IN THE JOURNAL | INDONESIA 360
Gold, mercury and the next Minamata
April-June 2014
By: Yuyun Ismawati
Aside from the drastically contradictory figures on exports of mercury to Indonesia and official imports, one of Indonesia's largest mercury traders and distributors privately confirmed that the hundreds of tons of missing mercury was smuggled into Indonesia. The trader claimed that he was helped by brokers abroad and backed by powerful government officials. At the local level, in small-scale mining hotspots in West Nusa Tenggara province, for example, at least 30 tons of mercury was being distributed per week at Rp 1.5 million ($132) to serve about 20,000 "ball mills" – machines that spin multiple cylinders containing raw ore, mercury and water to extract the gold.
The ripple and rip-off effects
For sure, small-scale gold mining creates positive ripple effects in local economies across Indonesia: jobs and numerous supporting businesses. However, the ripoffs outweigh the positive ripples: deaths and illnesses; environmental damage and pollution; drugs, crime and prostitution in boom towns; modern-day slavery; wealth disparity; human rights violations; and inflation.
Most ASGM hotspots bring an economic spike and wealth for some villagers. A nouveau riche class emerges in gold rush villages, boasting new houses, vehicles and other forms of big spending. More people from villages are going on the Hajj pilgrimage and have attained a higher social status in their neighborhoods. The economic value of ASGM activities in Lombok alone was estimated to be about $22 million in 2012.
However, the health, social, cultural, economic and environmental problems come with the money. The sound of crickets and flowing water in villages has been replaced by the hum of generators from backyard ball mills. People who used to be able to work their farms into old age now endure body tremors, dizziness, high blood pressure, strokes, numbness and digestive problems. Given the misdiagnosis from local doctors and no proper medication, they become a burden on their families.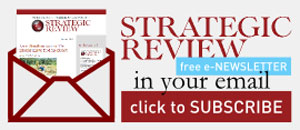 STAY CONNECTED TO SR INDONESIA