IN THE JOURNAL | INDONESIA 360
Gold, mercury and the next Minamata
April-June 2014
By: Yuyun Ismawati
Getting into the ASGM business is very easy. People with money can be financiers or business partners, own mine shafts, or get involved in supporting businesses such as restaurants, transport, buying gold or selling mercury. People without money can find jobs as laborers. In addition, since mercury is the main working tool to extract gold from ore, it can be easily purchased from shops in mining villages, or gold and jewelry shops in nearby bigger towns. No permits are used, and there are no warning labels about the harmful effect of mercury on workers who produce it. They handle and treat mercury like water – though a far more valuable form. Mercury traders can be easily contacted locally, internationally and on the Internet without any worry that they or buyers will be arrested by Indonesian authorities.
Figure 3, showing the global mercury trade in 2011, was released during a mercury convention negotiating meeting in Nairobi. The map was derived from the dataset of the UN Trade Statistics Branch (UNCOMTRADE), which compiles export and import notifications from countries including Indonesia. The interesting information in the graph is the blue band from Singapore to Indonesia. UNCOMTRADE's database stated that in 2010, Singapore exported 256 metric tons of mercury (HS280540) to Indonesia. However, Indonesia's mercury import notification was only 2 metric tons. In 2012, 368 tons was exported to Indonesia but the country only reported receiving less than 1 ton. Indonesian statistics are also far different from the data of Global Trade Information Services and export data from the United States Department of Commerce. Given that the European Union and the US banned mercury exports in 2013, there is hope the volume coming into Indonesia will significantly decrease.
Indonesia has been a mercury importer since the 1980s, but the earliest data available on the UNCOMTRADE database is 1989. Figure 5 shows the amount of mercury exported to Indonesia between 1998 and 2012, correlating with the market price for gold. Based on the UN database, $32 million in mercury was exported to Indonesia in 2012.
Furthermore, Indonesia's Ministry of Trade has reviewed regulations that were released in 2009 regarding the importation of hazardous substances. The regulation covering procurement, distribution and supervision of hazardous substances drastically reduced the volume of legal imports of mercury, by limiting the number of licensed importers and the ports through which it could enter Indonesia.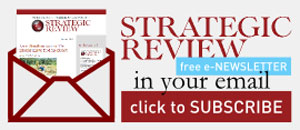 STAY CONNECTED TO SR INDONESIA