IN THE JOURNAL | INDONESIA 360
Gold, mercury and the next Minamata
April-June 2014
By: Yuyun Ismawati
In 2009, Indonesia was the world's seventhlargest gold producer, with 140 tons of official production. However, my best estimate of illegal gold production in 2012 from smallscale mining activities in more than 800 hotspots across the country was between 65 and 130 tons, but of course there are no official records for this.
Born and abandoned
Due to its informal nature, ASGM activities follow a certain pattern. At every stage of the cycle, there are job opportunities and temporary economic improvements but also social and environmental problems. Figure 2 shows a simplified empirical cycle of ASGM practices in three stages: early (conventional exploration), later (supply push) and declining (supply pull).
At the early stage, public response to news of gold potential in particular regions attracts prospectors and experienced miners to do exploration, spurring economic activity. Several social and environmental problems are sparked due to the lack of control by the local authorities and the lack of readiness (social, physical, infrastructure, knowledge, capital) in the local community. During this stage, between 1,000 and 5,000 migrant miners will go to a new hotspot per year and try their luck.
During the supply push stage, both the production rate and illicit economic practices start to increase significantly, with mechanical and technology interventions. Mining activities expand via financing by family resources, individuals, formal and/or informal loans, applying simple technology and "learning by doing" where the entrepreneurial skills of risk-takers are challenged. Moreover, the pre-existing socioeconomic dynamics, such as poverty alleviation and the availability of quick cash and alternative livelihoods, influence the expansion of ASGM practices.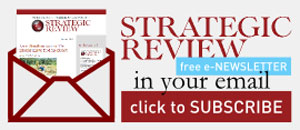 STAY CONNECTED TO SR INDONESIA