IN THE JOURNAL | INDONESIA 360
Gold, mercury and the next Minamata
April-June 2014
By: Yuyun Ismawati
The gold industry worldwide is under pressure from depleted resources, but there is also an increased awareness of the importance of fair trade and human rights, largely as a result of the controversy over "blood diamonds" and the Kimberley Process, which was introduced to help combat the trade in diamonds from conflict zones. In the last 10 years, the minerals market generally has started to develop a common understanding about supply chains, especially for rare earth and precious materials including gold from high-risk countries. Global policy on mercury
Global support for a binding agreement on mercury use began building in 2003 when the Arctic Council reported elevated mercury levels in the Northern Hemisphere's ecosystem. In February 2009, the 25th Governing Council of UNEP adopted a decision "to initiate international action to manage mercury in an efficient, effective and coherent manner." An Intergovernmental Negotiating Committee (INC), chaired by Uruguayan diplomat Fernando Lugris, was established and supported by the Chemicals Branch of UNEP's Division of Technology, Industry and Economics. The INC held five sessions to discuss and negotiate a global agreement on mercury. On Jan. 19, 2013, the lengthy negotiations concluded with 147 governments agreeing to a draft convention text.
The Minamata Convention on Mercury was adopted and opened for signature last October at a conference in Kumamoto, Japan. As of February, 96 countries signed the convention and one country, the United States, ratified it in November.
The convention will enter into force 90 days after it has been ratified by 50 nations. The convention was named after the Japanese city of Minamata to remind the global community not to repeat the mercury tragedy that occurred there in the 1960s. The tragedy was triggered by pollution from the Chisso Corporation, which discharged mercury-contaminated wastewater into the city's bay, which accumulated in fish and killed and sickened thousands through a neurological syndrome later named "Minamata disease." Through October 2013, about 80,000 people have claimed they were affected by the Minamata tragedy including the third generation of the original victims.
Mercury is a heavy metal and occurs in deposits throughout the world, mostly as the ore cinnabar, which is highly toxic if ingested or inhaled as dust. Mercury poisoning can also result from exposure to water-soluble forms of mercury (such as mercuric chloride, or methylmercury), inhalation of mercury vapor or eating seafood contaminated with mercury. Chronic exposure by inhalation, even at low concentrations, has been shown to cause tremors, impaired cognitive skills and sleep disturbance, all symptoms found among gold workers who use mercury.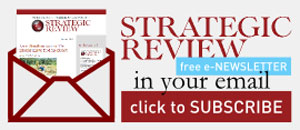 STAY CONNECTED TO SR INDONESIA