IN THE JOURNAL | INDONESIA 360
Gold, mercury and the next Minamata
April-June 2014
By: Yuyun Ismawati
Public health is the most important component to be integrated into national and local action plans. Mercury poisoning causes irreversible health damage. While early detection of poisoning might be treatable, helping people in the later stages of poisoning is too risky and expensive for developing countries and poor communities to tackle. The best way forward is to prevent mercury exposure by prohibiting its use in gold processing and other areas, and increase the capacity of local and national health workers to understand the sources of exposure, risks and necessary preventive measures.
In addition, there must be options for alternatives livelihoods. Local governments must push their communities to switch from small-scale gold mining using mercury to safer and more sustainable lines of work.
In closing, only strong political will can stop the trade, import and use of mercury in Indonesia. The government must review and enforce regulations on mercury and other toxic chemicals, include all stakeholders in the process and undertake immediate environmental rehabilitation before it's too late. We do not want to create a future Minamata tragedy in Indonesia or any other country.
Yuyun Ismawati is co-founder of BaliFokus Foundation, an Indonesian nongovernmental organization working to eradicate mercury use in the country's small-scale gold mining industry.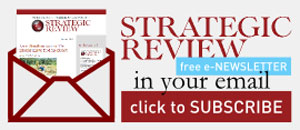 STAY CONNECTED TO SR INDONESIA