IN THE JOURNAL | GLOBAL PERSPECTIVES
Germany's lessons for Korea
April-June 2017
By: Jochen Prantl and Hyun-Wook Kim
Those strategic levers need to be embedded in institutional frameworks that can serve as a strategic hub and pivot to translate strategies into diplomatic processes. This could be achieved by a) firmly embedding the long-term policy goal of Korean unification into the roles and objectives of the US-South Korea alliance; b) the creation of a flexible diplomatic consultation mechanism between the United States, South Korea and North Korea; and, c) intensified consultations with China about the fundamentals of unification. And third, any peaceful unification must begin with the shared identity and culture of the people aspiring to be united. North Korean people are attracted by the South Korean system, which they may ultimately want to join, through a process of general elections, for a better life. This aspiration can and needs to be nudged and nurtured, as Ostpolitik did in the German case.
The endpoints of unification diplomacy
The endpoints of German unification diplomacy were largely defined between December 1989 and March 1990 when the German chancellery and foreign office developed a strategy that sought to define the endpoints, both domestic and external, of unification. At the domestic level, there was strong agreement that East Germany join the federal republic under Article 23 of the Basic Law rather than negotiating a new constitution. This was later approved by a freely elected East German Parliament.
As for the external dimensions of unification, these questions defined the process:
How could concerns about the power of a united Germany be addressed?
How could unification be achieved with Germany's continuing membership in European and trans-Atlantic institutions, notably the European Community and NATO?
How could there be an international settlement resolving the open questions left from World War II, while avoiding a peace conference with all of Germany's wartime adversaries?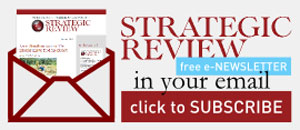 STAY CONNECTED TO SR INDONESIA