IN THE JOURNAL | INDONESIA 360
Garuda rising
How peacekeeping is helping the Indonesian military modernize
April-July 2016
By: Callum Cashel
Force generation and experience
It is practical to frame the examination of the utility that the Lebanon peacekeeping operation provides the TNI at the battalion level, as this is a standardized grouping for infantry units in both a peacekeeping and combat orientation. The organizational structure of the two types of battalions is similar, although the Kostrad infantry battalion organization of three companies of two platoons each needed to be mechanized, as well as bolstered, to fit the force standardization guidelines for UN troop contributing countries.
The lessons learned as part of the Unifil deployment to Lebanon from late 2006 to the present day under Konga XXIII have been remitted back to TNI headquarters to be incorporated into a combat capability. This is demonstrated in the tasks an infantry battalion must be adept in handling to qualify as a troop contributing country contingent. The UN Infantry Battalion Manual stipulates 16 key tasks, 11 of which would be most applicable in a combat operation. While Garuda XXIII may not have carried out all of the tasks, the battalions deployed to Lebanon have received training in conducting these tasks, a requirement of achieving mission readiness status for deployment.
Garuda XXIII-A, the first battalion deployed to Lebanon, specifically excelled in three of the tasks: maintaining static and dynamic observation posts, situational awareness and enforcing a linear buffer zone between Israel and Hezbollah. (The zone is known as the "blue line," more than seven miles of which falls within Indonesia's area of operations.) One of the pivotal skills the mechanized infantry battalion excelled at was operational intelligence gathering on fighting-age males, obtained through dynamic operations posts in a discrete manner, so not to exacerbate tensions. In many ways, conducting an operation in an environment with extremely strict rules of engagement is more challenging for soldiers, as it can be frustrating at times. Agus Yudhoyono, the former president's son, who served as a first lieutenant in Garuda XXIII-A, reflected on the difficulties of transitioning from combat- orientated training to peacekeeping operations during a speech in Jakarta on United Nations Day in 2008. "For regular military units whose principal responsibilities revolve around maintaining its war fighting capabilities," he said, "there needs to be considerable adjustments to their operational concept."
Nowhere is this more evident than in conducting patrols and ensuring the buffer zone remains intact; good rapport with both sides to the dispute as well as the community within the area of operation is critical. Participating in peacekeeping missions exposes the TNI to an extremely complex operational environment that is fast becoming an enduring factor in modern expeditionary warfare, where the behavior of the soldiers is of equal value to their ability to prosecute the mission objectives. These three tasks are transferrable and, importantly, it is practically impossible to gain experience in them in a nonoperational setting.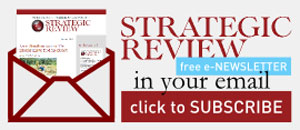 STAY CONNECTED TO SR INDONESIA