IN THE JOURNAL | INDONESIA 360
Contesting the politics of identity
October-December 2017
By: Siti Ruhaini Dzuhayatin
Intolerance is heavily connected to religious fanaticism, due to poor instruction in religion, which is assumed to be incompatible with modernization and development. Many states have been vigorously modernizing religious education from basic to higher education. Eradicating intolerance, meanwhile, has mainly been for security reasons to prevent chaos and conflict, rather than dealing with the multifaceted causes of inequality and injustice. Taking a security approach has proved to be vulnerable because, in the absence of political dominance, conflicts can easily break out. This has happened in Indonesia.
On the ground, nations such as Indonesia have failed to foster pluralism and religious harmony simply because they perceive democracy as a procedure for gaining political power, without a strong commitment to deliver substantive democracy by providing equal access to justice. Democracy has been normally understood as a political mechanism through political parties, general elections and the existence of legislative, executive and judicial bodies. The substantive values of democracy – tolerance, justice, equal access, meritocracy, dignity, freedom of movement, physical safety and psychological contentment – tend to be neglected and overridden by political dominance and elite interests.
Justice can be assessed through access to basic needs such as food, water, housing, health care and education. In contrast, the absence of those needs leads to social insecurity and grievances against the "others." In such a circumstance, religion seems to be the most volatile sentiment to exploit and trigger unrest, although the real problems are likely more associated with political domination, economic gaps and social prejudice, rather than religion itself.
In conclusion, workable pluralism is not solely the responsibility of religious figures to shoulder, but requires the engagement of everyone as active agents and activists for peace, along with government and the private sector. If intolerance is embraced and provoked, people are exposed to it. Tolerance, on the other hand, will guide people to celebrate diversity and empower them to build a strong civil society that can solve its own problems in a civil manner.
Siti Ruhaini Dzuhayatin is director of the Sunan Kalijaga Institute for Justice in Yogyakarta, Indonesia.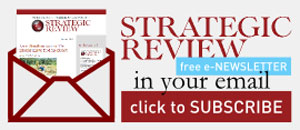 STAY CONNECTED TO SR INDONESIA