IN THE JOURNAL | INDONESIA 360
Contesting the politics of identity
October-December 2017
By: Siti Ruhaini Dzuhayatin
Before going further in talking about the politics of identity, it is worth exploring how identity is constructed and to identify the basis for such a construction. Identity is an assertion of a specific feature that defines something which is distinguished from others. Human beings have the ability to cultivate a "self-consciousness and self-determining agency to reflect who they are and decide what they wish to make themselves" (Parekh, 2008). Identity is constructed on the basis of diversity and differences, largely assumed synonymous and identical, although both have their own roots and implications in social relations. Diversity and differences are interrelated but operate in different ways: diversity reflects the richness of human beings in terms of race, religion, ethnicity, gender, ideology and political and other social affiliations. These dimensions constitute cultural diversity, which is essential in preserving the survival of humanity. In a favorable manner, cultural diversity can create multiculturalism, which is defined as an ideology and a consciousness that equally respects different cultures within a country.
Intolerance and the politics of identity
People are pressed to assert their identity when insecurity or other threats affect their very existence. Social insecurity might trigger battles over political, economic and other collective resources. Traditional communities might be more responsive and reactive to a collective identity than would be modern society. Modern society is based on organic solidarity, where individuals submit to solidarity in a contractual manner whenever it fulfills their interests. The sentiment to identity is becoming more fluid and flexible, depending upon how individuals utilize their identities for their pragmatic goals and interests. In the latter context, identity might be less imposed so long as individual interests are fulfilled. There has been a significant shift from mechanic to organic solidarity in modern life, although the process is not solely linear, but dynamic, often lapsing into a backlash.
Recently, the world has been swept up by a new form of identity politics. Communalism, or populism, has frequently surfaced in the form of racism and homophobia. The prevailing manifestation of homophobia is intolerance and incitement to violence against unacceptable individuals or groups because of their different faiths, cultures and lifestyles. The West has lately suffered from rising populism, emanating from the communal sentiment of the "nation-state." The "America First" policy of US President Donald J Trump is ample evidence of modern populism, which could potentially undermine the basic principle of democracy on which America's identity rests.
Amnesty International says that 2016 saw the biggest rollback of human rights protection since the global initiative of the Universal Declaration of Human Right in 1948. Elites tend to manipulate political rhetoric to push communal sentiments of faith, ethnicity and nationalism beyond the "limits of what is acceptable" to democracy (Leicer, 2017). At the same time, protectionist sentiment hit the European Union when Britain surprisingly decided to leave last year to protect its national interests and national identity from the inflow of immigrants. Populism and protectionism are becoming the new forms of identity politics, and the main threat to the future of democracy.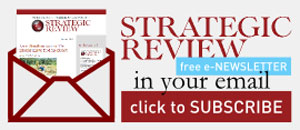 STAY CONNECTED TO SR INDONESIA