IN THE JOURNAL | INDONESIA 360
Child marriage and the perpetuation of poverty
January-March 2018
By: Septiani Teberlina Rumapea
Studies show a relationship between child marriage and economic and political problems. Thus, the Indonesian government needs to treat this issue as a top priority. Revising regulations that provide loopholes for child marriage is absolutely critical. However, this may still not be enough, as people and government bureaucracy will always find a way to bend the rules. Government institutions and the country's judicial system remain conflicted in their approach to child marriage and the problems it causes. Efforts to protect children from child marriage have too often been twisted to manipulate the system in order to allow the practice to continue.
The Constitutional Court's rejection of a petition to increase the age limits in the Marriage Law shows ignorance of the larger problems surrounding child marriage: that the matter is not merely related to sexual and religious issues. Arguments based on tradition, customary law and Islamic principles should not be allowed to justify the practice of child marriage. They only increase the harmful effects on children, which include but are not limited to educational deprivation, economic disparity, marital rape and disturbed physical and psychological health.
Given the diversity of views on the issue, it is little surprise that the Indonesian government has declined to tighten regulations governing child marriage. If it wanted to stamp out the practice, it would need to implement a strict policy of comprehensive public education, including sex education, to encourage awareness among communities about the harmful effects of child marriage. The government could also make the parents of underage married couples accountable for marrying off their children. Closer cooperation between the government and women's rights activists, religious figures, educational institutions and health practitioners is urgently needed. Related parties should provide proper protection for children who manage to escape forced marriage.
Child marriage is an important albeit difficult matter to deal with, as it is related to a wide spectrum of attitudes and development stages. Indonesia is now officially a middle-income nation, but many parts of the country remain economically and culturally backward. While that is no excuse for inaction on the part of government and society, stamping out the practice of underage marriage will clearly take time.
Septiani Teberlina Rumapea is an analyst with Concord Consulting in Jakarta.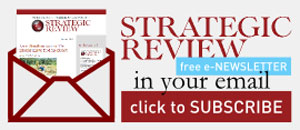 STAY CONNECTED TO SR INDONESIA