IN THE JOURNAL | INDONESIA 360
Child marriage and the perpetuation of poverty
January-March 2018
By: Septiani Teberlina Rumapea
Inside is an interview with the wife of Pakistani Taliban leader Fazlullah Khorasani, who is not named. She talks about being married off at the age of 14. "I ask you why, now everywhere there is hue and cry about underage marriages," the woman is quoted as saying. She adds: "We have to understand that mature boys and girls, if left unmarried for too long, can become a source of moral destruction of the society."
Parents in Indonesia and other Muslim societies may believe that it is better to marry off a young girl rather than have her disgrace the family's name by having sex outside of marriage. The availability of pornography on social media tends to alarm Indonesian parents, who may feel they have to lock up their daughters to protect them. One way of locking them up is to marry them off.
Not all Muslim clerics prefer to stay silent on the issue. A fatwa, or religious edict, prohibiting child marriage was issued by 300 female Islamic clerics meeting in Jakarta in April 2016. This represents a good start to curb the practice of child marriage and serves as a potential wake-up call that the practice has more negative than positive impacts. The clerics called on the government to raise the minimum legal age for women to marry to 18. Most of the female clerics attending the congress were from Indonesia, but speakers from as far away as Kenya, Pakistan and Saudi Arabia also took part in the conference, which was the first major gathering of female Muslim clerics in Indonesia.
Officials from Indonesia's Ministry of Women's Empowerment and Child Protection have noted that male Muslim clerics in Central Java and West Nusa Tenggara provinces have agreed to promote a campaign against child marriage by delivering sermons during Friday prayers, since Muslim men can be agents of change against child marriages. One major problem is that some Muslim clerics use the onset of puberty as a marker for readiness for marriage. This narrow view is a considerable barrier to ending child marriage in Indonesia, as communities accept the practice as part of the social fabric.
Symptom of a wider problem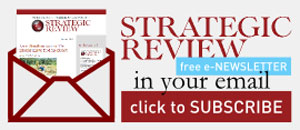 STAY CONNECTED TO SR INDONESIA