IN THE JOURNAL | INDONESIA 360
Child marriage and the perpetuation of poverty
January-March 2018
By: Septiani Teberlina Rumapea
Many couples who marry as children struggle to manage the stress of their new responsibilities, which increases the chance of divorce, according to research by the US-based Center for the Study of Gender and Sexuality. Its research showed that divorce rates are relatively high among underage married couples on the island of Lombok, in the East Java city of Banyuwangi, Bandar Lampung in South Sumatra, and Semarang in Central Java.
In Banyuwangi, Indonesia's religious affairs ministry reported that underage married couples account for 90 percent of all divorces in the city. However, the country's religious courts body denies this, stating that child marriage has never been the main cause of divorce in Banyuwangi. In 2013, the body recorded 319,066 divorce cases registered at religious courts nationwide, but said only 600 were due to child marriage. East Java Province had the most divorces from underage marriage, with 347. Central Java Province placed second with 97, followed by South Sulawesi Province with 51 and West Java Province with 39 cases. Jakarta only recorded 16 child marriage-related divorce cases.
Child marriage and Islamic conservatism
In August 2016, the Pakistani Taliban (Tehrik-i-Taliban Pakistan) released the first edition of a magazine for women, apparently aiming to convince its target readership to join the militant group and take up jihad. While the publication probably has minimal circulation in Indonesia, it presented a defense of child marriage with which some Indonesians might agree. The first edition of Sunnat e-Khaula, referring to an early female follower of the Prophet Muhammad, features a photo of a woman veiled from head to toe on its front cover, according to media reports.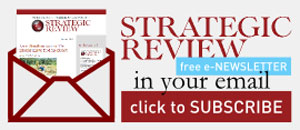 STAY CONNECTED TO SR INDONESIA