IN THE JOURNAL | INDONESIA 360
Child marriage and the perpetuation of poverty
January-March 2018
By: Septiani Teberlina Rumapea
The Unicef-BPS study showed that reproductive problems including spontaneous abortion and complications during pregnancy and childbirth are the second leading cause of death for Indonesian girls between ages 15 and 19. Many girls have poor access to sexual and reproductive health information and services: how they get pregnant, reliable contraception methods, protection against sexually transmitted infections, prenatal services and emergency obstetric care.
A girl who marries young will have a long period of fertility and may become pregnant too often in her lifetime, creating a higher risk of medical complications. For very young girls, obstetric fistula is a common reproductive health problem because their reproductive organs are not fully developed. Studies also show that child marriage is one of the causes of cervical cancer, because of intercourse at a very young age.
In the meantime, babies born to mothers aged under 20 are 1.5 times more likely to die during the first 28 days compared to babies born to mothers in their 20s or 30s, according to Unicef data. Many babies of underage mothers are born premature, compared to those born to mothers aged above 20. Most of the premature babies born to underage mothers have a low birth weight and suffer from undernourishment. The Unicef-BPS study showed that babies born to Indonesian mothers aged below 19 have a 30 percent to 40 percent higher risk of suffering from stunting. Thus, from a demographic perspective, child marriage will inevitably decrease the potential of Indonesia benefiting from its demographic advantage.
Child marriage and divorce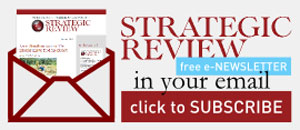 STAY CONNECTED TO SR INDONESIA