IN THE JOURNAL | INDONESIA 360
Child marriage and the perpetuation of poverty
January-March 2018
By: Septiani Teberlina Rumapea
Girls may also be kept out of school because they are expected to work, either at home or sometimes as poorly paid workers to help ease their families' financial burden. This, combined with a lack of support from schools or from husbands and in-laws, often prevents married girls from continuing their education. Many girls and their families also consider poverty as another factor justifying child marriage. The stress of living in poor conditions prompts some parents to marry off their daughters early. Based on these factors, child marriage inevitably violates the principles of the UN's Convention on the Rights of the Child, its Convention on the Elimination of all Forms of Discrimination Against Women and its Universal Declaration of Human Rights.
By legitimizing child marriage as facilitated by the Marriage Law, the Indonesian government has failed to uphold some basic rights for children, including:
The right to education. Girls marrying before age 18 are at least six times less likely to complete secondary education or its equivalent compared to girls marrying after 18, according to the study by Unicef and BPS. Around 85 percent of child brides do not continue their education, as many schools reject their presence, particularly if they become pregnant. Some young married girls quit school voluntarily while others are forced to leave school rather than compromise the reputation of the school. The result is a child bride with a low education level that leaves her with no role in the decision-making process in her household. They are also less capable of making a financial contribution to their family, resulting in the perpetuation of poverty.
The right to protection against violence. Child marriage increases a girl's vulnerability to physical, sexual and psychological abuse. Child brides have very little power to defend themselves. The Unicef-BPS study found that 41 percent of married girls aged between 15 and 19 believe that domestic violence is common. They justify violence committed by their husbands for any reason. Many countries fail to criminalize marital rape and child brides have little ability to seek help from abuse. Limited information about their rights, lack of access to legal assistance and emergency shelters, discriminatory divorces, inheritance and custody laws, and rejection from their own families can leave married girls trapped in abusive marriages with no chance of escape, according to the Human Rights Watch report.
The right to protection against exploitation. Child marriages often occur without the approval of the young couple themselves. Seen as a burden on their family, marrying children off can be seen as a way out of financial problems. In reality, however, most underage married couples are poorly educated, and instead of helping the family reduce their economic burden, child marriage in fact tends to perpetuate poverty among the family.
Children most likely have little bargaining power to get a job of any quality, and few job opportunities exist for underage workers. As a result, child marriage creates a cycle of unending poverty instead of alleviating it. Researchers have also found that some child marriages are related to human trafficking. Poor economic prospects in rural areas act as a powerful incentive for young people to try their luck working overseas as domestic workers, so they can contribute financially to their families.
Under Indonesian law, the minimum age for girls to work abroad is 17. Alternatively, they can simply provide their marriage certificate instead of a birth certificate. However, as the practice of child marriage often involves identity card manipulation, officials who process the girls' work permits can simply conclude that if the girl is married, she must meet the criteria. Child marriage has thus become a way to legitimize child labor.
Maternal and child health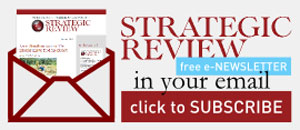 STAY CONNECTED TO SR INDONESIA